Product design isn't done solely for aesthetics. A brand's components (logo, appearance, pattern, images) are a subconscious trigger or stimulus associated with all other thoughts about a business. In addition, a business' branding provides external prompts to feelings, design, performance, quality, and reputation if promoted correctly.
Along these lines, a business's branding makes them distinct from others. When done right, consumers can instantly recognize that a new product is from a specific brand based on previous marketing, promotion, and product advertisements. A brand can send up to six levels of meaning to consumers: a company's attributes, benefits, values, culture, personality, and user.
Relevance of an Online Presence in Branding
Packaging, aesthetics, and product unboxing can significantly influence your company's branding. But, while these aspects are crucial, what's more, important now during this transition to the digital era is your enterprise's online presence.
A thriving business feeds on generating engagement. In this time of uncertainty, your business must connect with consumers and stay relevant. According to statistics, 85% of consumers research before purchasing online, about 74% research websites, and 38% on social media platforms. Consequently, your company needs an effective online scheme to increase brand awareness.
In promoting brand awareness, the internet is a valuable tool for your business to broaden its market reach and communicate with consumers internationally. Your company's social media, website, and other digital mediums give it a channel to raise recognition about your business and highlight your enterprise's unique features.
Online, buyers can simultaneously learn about who you are as a company and engage with your brand further. A meaningful digital presence can escalate consumer awareness and reinforce your brand by building reliability.
It helps to incorporate the right digital marketing strategies so your company appears within search results—right at the place and moment where your target audience is.
How Your Brand can Stand Out Online
Suppose consumers can't find your brand when they search for you. In that case, they may question your reliability and even the legitimacy of your business. Your online presence displays a sense of professionalism that allows you to prove your expertise and stand out against your competitors.
In establishing your brand's online reputation, there are three things you can focus on:
1. Content marketing through a website
Creating a professional, user-friendly website is the first and most vital step in improving your enterprise's online presence. Your website is a crucial asset that enables customers to find you and encourages them to convert. A website expresses your brand's personality and voice. A website created for an enhanced customer experience can make a compelling first impression on consumers.
While you're at it, your website should provide valuable content apart from its aesthetics and functionality. Ensure that all information featured on the site is updated, accurate, and relevant to your target audience.
Sharing updates and notifications about your enterprise or maintaining a regular blog providing fresh and informative content related to your industry can effectively draw people to your site. Coupled with advanced SEO and analytics tools, you can determine how to create the most impact and attract more consumers to your content.
2. Establishing your brand through social media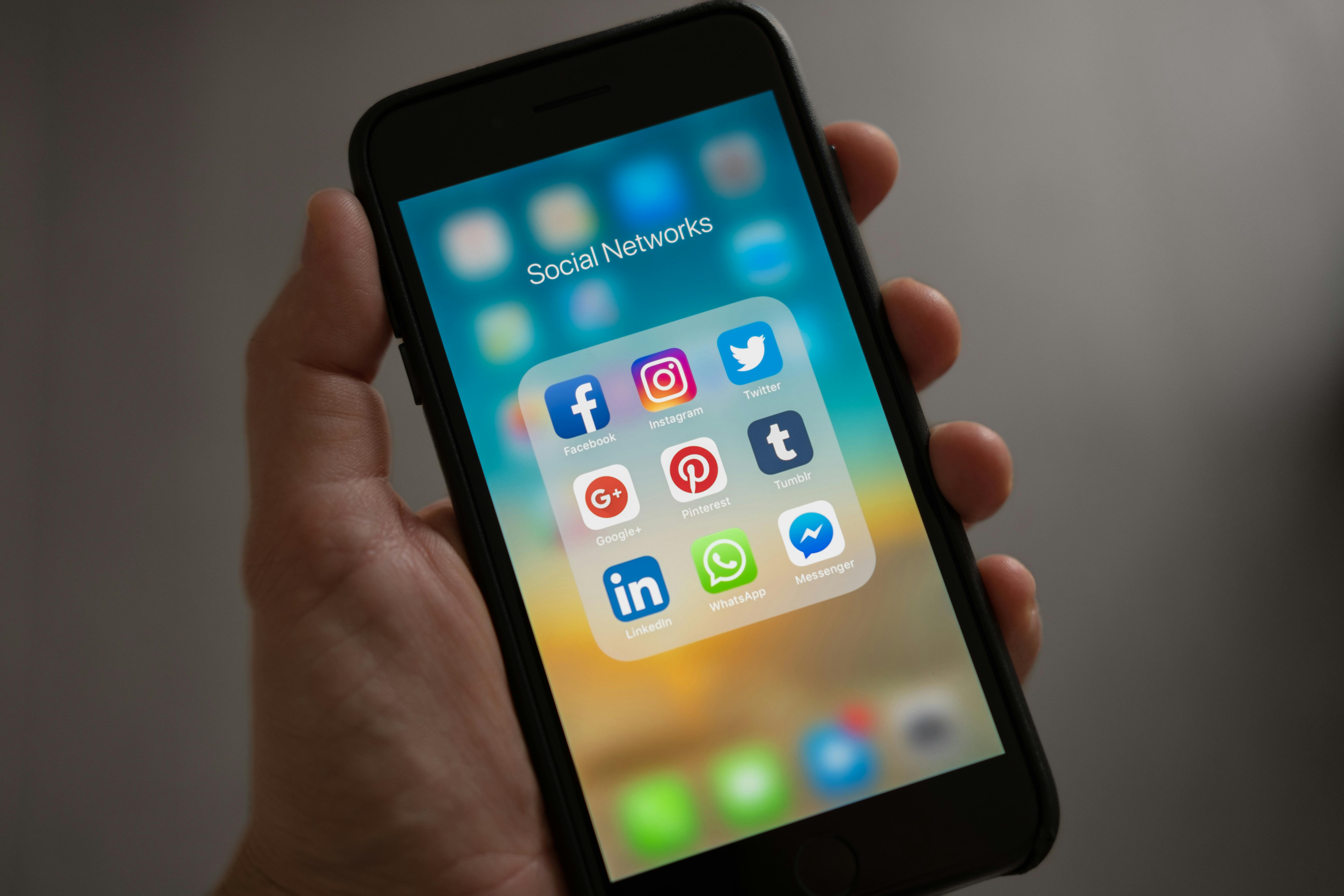 Source: Pexels
The next step in creating a solid online presence is communicating with customers outside your website. An active and well-constructed social media presence allows your business to stay relevant in your field and interact with your market to a more personal degree.
Not all social media channels may be practical for your brand, so establish a social media plan that benefits your business most by determining which platforms your target market uses. Additionally, observing the conversations circulating your business on social media platforms can be effective so you can control your public reputation.
Aiming for a more robust digital presence can create opportunities to connect with a broader audience, which provides you with the fundamentals for rapid business growth. This can allow your brand to build better customer relationships and maintain your reputation for good customer service. Building your presence online is a meaningful undertaking, and its advantages to your enterprise are worth the effort.
3. Hire digital marketing services
Search Engine Optimization (SEO) is customizing your website and web presence for specific keywords that your potential consumer would search for. You need an SEO plan if you want your company to stand out because it's how you can show up in search results.
Local SEO consists of multiple features, including content marketing, the backend of your website, your web content, and offsite factors such as your local listings, reviews, and more.
By investing in local SEO, you can stand out from competitors in your industry who provide identical products or services by ranking above them in search engines like Google or Bing. This is one of the best ways to put your brand out online. When you use the right strategies and follow best practices, you can convert users that learned about your brand through search engines into customers.
Summing It Up
It can be tough to stand out and win new consumers in a world with seemingly unlimited competition and new businesses starting every day. However, with the appropriate content creation practices for your brand and a good marketing plan to back you up, you can make your business reach out and build loyal customers to keep your business thriving.
A digital presence gives a brand an ideal platform to communicate with consumers. It gives brands the power to tell the narrative and differentiate themselves from competitors. More than just a website, one's digital presence extends to all the touchpoints a consumer may have with a business online.
While this includes a website, it can also encompass areas outside your control, such as online reviews and discussions about your brand on social media. To put your company's best foot forward in front of consumers, consider improving all digital aspects of your brand.