"Content marketing is the hottest trend in marketing. It's the biggest gap between what buyers want and brands produce." Michael Brenner, SAP
Marketing teams embrace the concept of Content Marketing. However, they are struggling to execute.
The Root Cause? Marketing teams refuse to write.
CMOs do not require their team to develop writing as a core capability. The result is content that doesn't make a person stop and think differently. Success in content marketing requires CMOs to inspire their team to write.
Download the Content Marketing Execution Kit to get started with content creation.
Examining why Content Marketing Fails Inside the Marketing Team
Let's begin with the definition of Content Marketing. The definition can be broken down into three components according to Joe Pulizzi (author of Epic Content Marketing).
Process for creating and distributing valuable and compelling content
Content that attracts, acquires and engages a target audience
Accomplishes the objective of driving profitable customer action
Marketing teams thrash around with content marketing. They do so because they refuse to tackle the creation in point #1 above. The rest is meaningless without the creation of compelling content.
Unfortunately Marketing Managers see writing as someone else's job. They want to manage it and do not want to do it. Why? Because that's how they have always approached developing campaigns.
Marketing Managers focus on the big picture of the creative brief. They orchestrate the development through others. Content Marketing requires this old thinking to be reversed.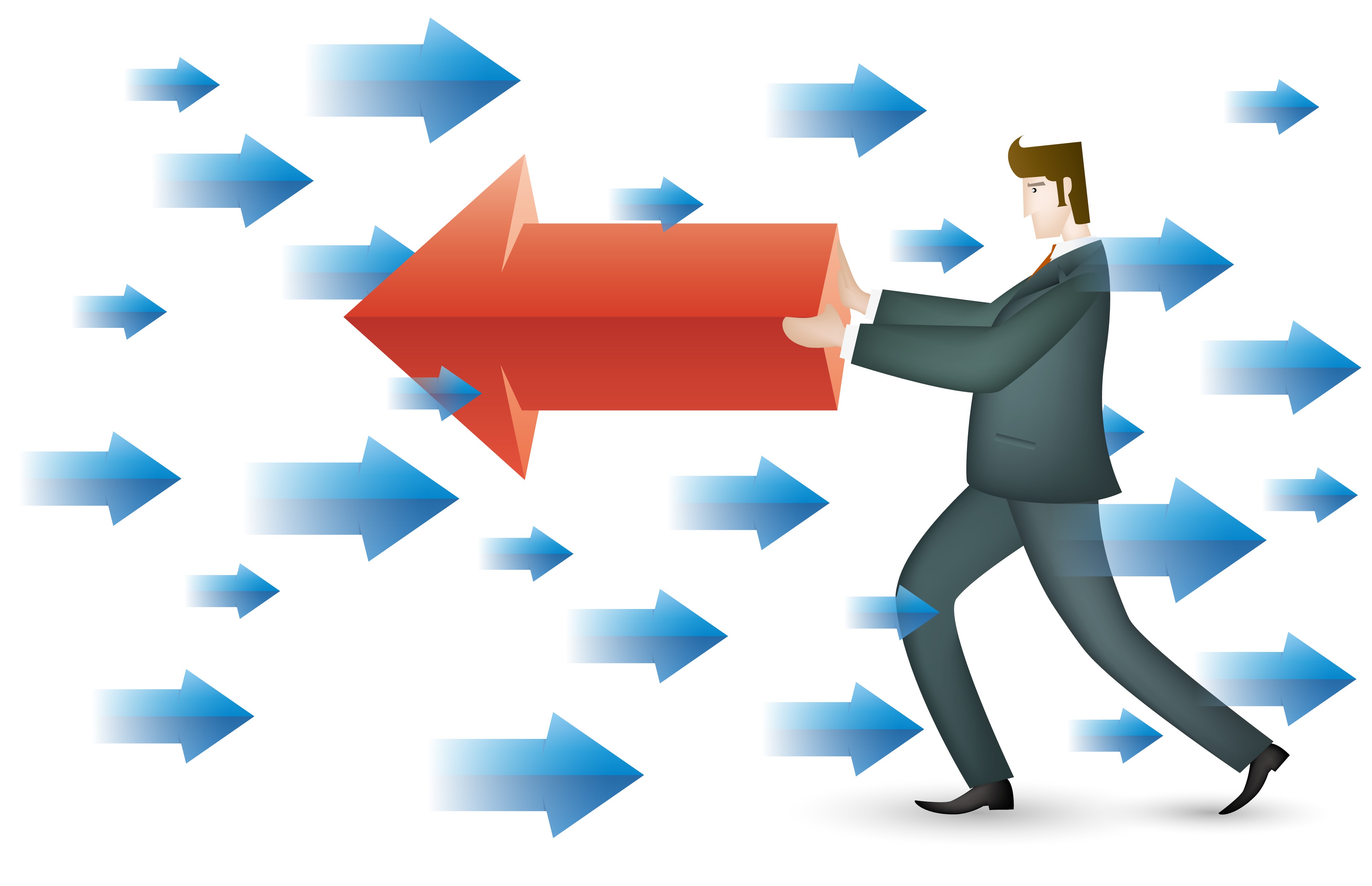 Why Ad Agencies Aren't the Answer to Content Marketing
Attempting to execute content marketing through an agency copywriter is like pushing a rope. Agency copywriters require significant source content and guidance. CMOs know that investing time with the agency is required for solid work.
The long-term problem is the ever-present instability of team resource at agencies. Creative resources come on and off the account like stray cats. Furthermore agencies are notoriously awful at retaining knowledge.
The burden is on the client to bring new agency team members up to speed. Effective content marketing can't be done with this level of instability.
Niche Content Marketing Agencies are rarely the Answer
CMOs are finding that outsourced content marketing to a specialist firm doesn't work. There are examples where outsourcing works perfectly. Success stories are rare compared to the cases where outsourced content marketing fails.
When outsourcing to a niche agency the hardest work is still waiting for you. Figuring out what to write and the source content is most difficult. What feels like a short-cut to success doesn't solve the root problem.
For success, a content marketing outsource firm requires;
Significant time invested to give them direction and context
Onboarding similar to the intensiveness of a new employee
Stability of Content Agency resources (Agencies have higher turnover than corporations)
Continued budget to fuel the effort
Building Content Marketing as a Capability is the Answer
Marketing teams try everything except the most obvious. They don't write the content. Seasoned marketing staffs consider writing beneath them. They see it as an entry level task or someone else's job. This is in sharp contrast to this response from the CMO of IBM who responded to this question:
The Chief Marketing Officer of IBM was asked; "What's the top skill that marketing organizations need to master to be successful?" Response: "Writing skills."
CMOs often see content marketing as a new vertical skill. They see it no different than adding SEO, SEM or social marketing capabilities. Content Marketing is completely different.
Today's marketing is content driven. Writing is a 'horizontal' skill required across the marketing team. CMOs expect every member of their team to have strategic thinking capabilities. No exception. The capability of writing content is no different.
Writing is an essential foundation for success in today's content market. Marketing has a bigger role than ever to play engaging early stage buyers. Buyers fend off sales people until they are deep in the evaluation process. Content Marketing fills the gap between what buyers want and brands produce.
How to Get Started
Build the capability internally on your team. Marketing Managers have to write content. This is your long-term, sustainable path to success. Change the mindset that a dedicated staff writer or agency writes content.
Set clear expectations that strong writing is required throughout the ranks of the marketing team.
Schedule a dedicated time to discuss expectations with your team.
Recognize those with strong writing skills and tie the performance to results.
The toughest part about content marketing is sourcing content. Turn to the following sources for net new content:
Existing content that can be adapted
Subject matter expert interviews
3rd party websites
Association and industry news
Marketing leaders know the value of investing in creative briefs to execute campaigns. In contrast there is limited planning, if any, for content marketing.
Invest time in content planning and understand the mental shift required to convert leads. Leverage a Content Marketing Project Brief that includes unique approaches to the following;
Storyline direction
Buyer Process Map tracking
Mindset shift insight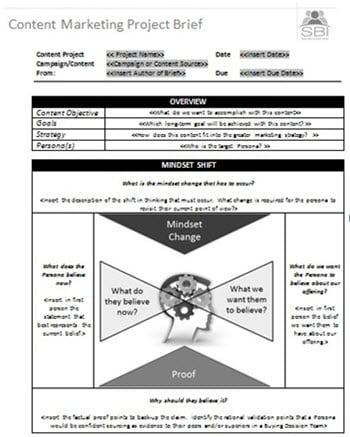 Perform a Content Audit to identify the quantity and quality of existing content. Once inventoried the audit is used to map the content to the buying stage. This tool also serves as a progress indicator to direct content authoring. Carefully sequence the development of content to fill the biggest gaps.
Compelling content can be leveraged to increase the impact of your efforts. Capitalize on the Content Adaption Guide to identify how to multiply content.
These three tools are available in the free download kit. Contact me to schedule a call to discuss how to leverage these tools for your team. Connect with me on LinkedIn and we will schedule a time to chat.
Summary
Marketing VP's and CMO's need to lead their team in transitioning to Content Marketing. Set an expectation that you expect your team to write content. Give them the tools to succeed. Download the Content Marketing Execution Kit. Inspect their progress and reward success with recognition.