With the dawn of the internet, the advances in computing and software development have grown exponentially in the past two decades. Advances like the internet of things (IoT) have brought about solutions to complex problems in diverse areas from astrophysics to biological systems, automation, precision etc. Administrators, especially IT administrators in every section are keeping a close eye on each stage of its development, and considering its potential to change the course of their profession. Now as the technology grows, it becomes difficult for organizations to cope up especially without a reliable network infrastructure. As a result, it is very important to incorporate proper procedures that guarantee the safety of their organization's IT infrastructure.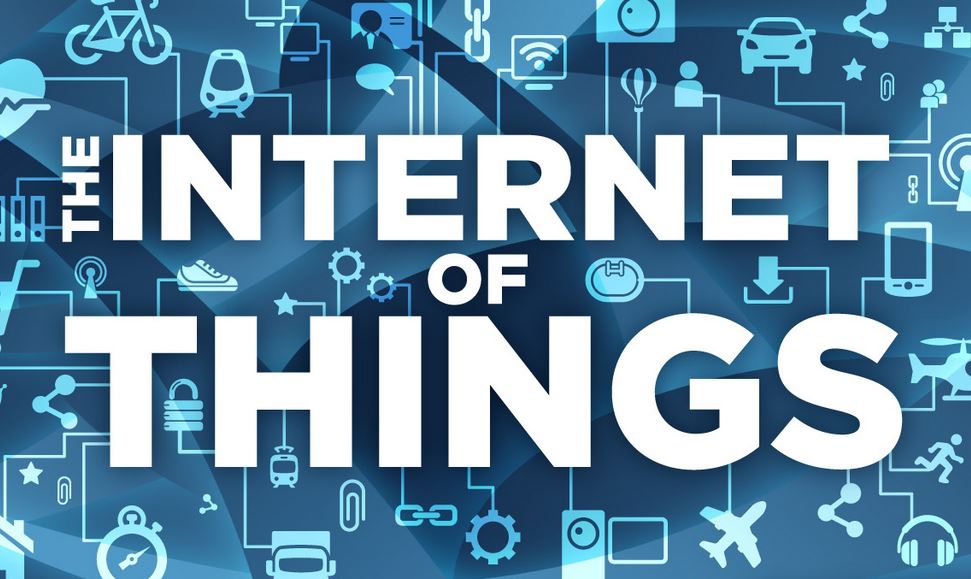 IoT: Then & Now!
Few years ago, IoT was the shiny new object in the room that just emerged as a new paradigm for communication and commerce, and the world brimmed with possibilities. In the present scenario, IoT has not only fulfilled those nascent dreams but even has succeeded in becoming the undisrupted foundation of the digital age. For several years, the technology has been growing up inside factories and oil platforms, in ships, trucks, and trains to smoothen long-standing processes. It is a safe bet to say that it has made its way virtually into each and every industry- agriculture, aviation, mining, healthcare, energy, transportation, smart cities, and on and on. Basically, it's no longer a phase- it's fundamentally reshaping the internet as well as workspaces.
The following post acts as a short guide on how one can prepare their network for IoT or manage the transition to an IoT-enabled infrastructure on the smooth basis.
Set-up an IoT gateway
IoT Gateway, in general, is used to manage many IoT devices and sensors that come on to the network. This will make it possible for professionals to translate each "things" protocols, and forward each unique piece of IoT data to its most appropriate destination.
It may also interest you to know that IoT gateways manage and support the ever-broadening array of new devices and applications, and you can also use them for real-time network protection against security issues that arise due to IoT vulnerabilities.
Ensure network capacity and adequate bandwidth
Organizations must always keep this in mind that network traffic will inevitably increase over time due to growing numbers of IoT-enabled devices, adding to bandwidth requirements. For this, you can think of setting up an SDN to automatically allow network resources including bandwidth among IoT applications right according to priorities reflected in policies.
Get the network ready to analyze big data
Analyzing data can be quite fast, efficient and cost-effective at times especially at the network edge where IoT devices produce and gather the data. It's also critical for applications especially the ones that respond to imminent equipment malfunctions, that you complete that analysis in seconds. In order to analyze big data from IoT, all you need to do is get edge servers ready with the processing power and capacity necessary for data analysis. Moreover, make sure servers are fit for the environments where IoT lives.
What about storing big data?
IoT data comes in a variety of sizes and price; some of it has a lot of value to a business whereas some of it not so much. The importance of the data to the business can also change over time which as a result can create concerns over what storage types, tiers, and durations are appropriate for IoT. Scalable cloud storage is one possible solution, and for storing data at or inside IoT devices, consider MRAM or 3D XPoint Technology.
Upgrade to IPv6

Setting up an IoT infrastructure means you will require so many IP addresses and chances are there it might get difficult for IPv4 to supply them all. Transition your network to support for IPv6 in time to stay ahead of that increasing device count. Also, ensure to check with IoT vendors to determine whether their devices are ready for IPv6.

Secure the network

Without a shadow of a doubt, there has been a lot written about IoT security vulnerabilities such as challenges to patching and default credentials that one cannot easily update. You can think of protecting your network through risk analysis, device and protocol audits, as well as IoT policies and policy enforcement.

Set-up network monitoring in support of IoT

Good news is that there are sheer types of IoT devices evolving IoT-related network events required to perform tasks like robust monitoring, plan ahead for adaptable, scalable network monitoring that encompasses the variables you must account for with IoT.
Conclusion
Clearly, the potential of IoT is inevitable. But its success entirely depends on how effectively IT infrastructures are managed as ever more devices – or 'things' – are added to the network. Adhering to the aforementioned suggestions, one can get best opportunity to reap the rewards that IoT can ultimately bring.