"It is not the employer who pays the wages. Employers only handle the money. It is the customer who pays the wages." – Henry Ford
The Customer is Boss. I can't say this enough, but whether your business is click and order like Amazon or brick and mortar like Chick-fil-A, your customer is always boss. In order to build a customer centric organization, top-leadership attention to customer experience is a necessity, not an option.
According to research from Capgemini, 75% of organizations believe themselves to be customer-centric, only 30% of consumers agree with this sentiment.
Becoming More Customer Centric: Breaking down the Barriers of Silos
In this blog, I'll define customer centricity and share a case study on the dangers of silos to a company, followed by solutions you can implement today to prevent silos from festering in your organization.
What is Customer Centricity
I've expressed the need for companies to be customer centric many times in my other articles. Let me clarify what a Customer Centric organization is not. It's not delivering good customer service, though that is a necessary piece of it. It's not attaining high Net Promoter Scores or Customer Satisfaction ratings, though those are good customer temperature stats. It's not even delivering great customer experiences, though this is the result of it.
A Customer Centric Organization is a company that withholds the culture where individuals are collectively working to fulfill customers' needs as their ultimate goal and everyone is aware of the direct and indirect impact their work has on the overall customers' experience at every point of interaction within the customer journey.
And the greatest barrier to creating a customer centric culture is… SILOS!
The Poisonous Silo Mentality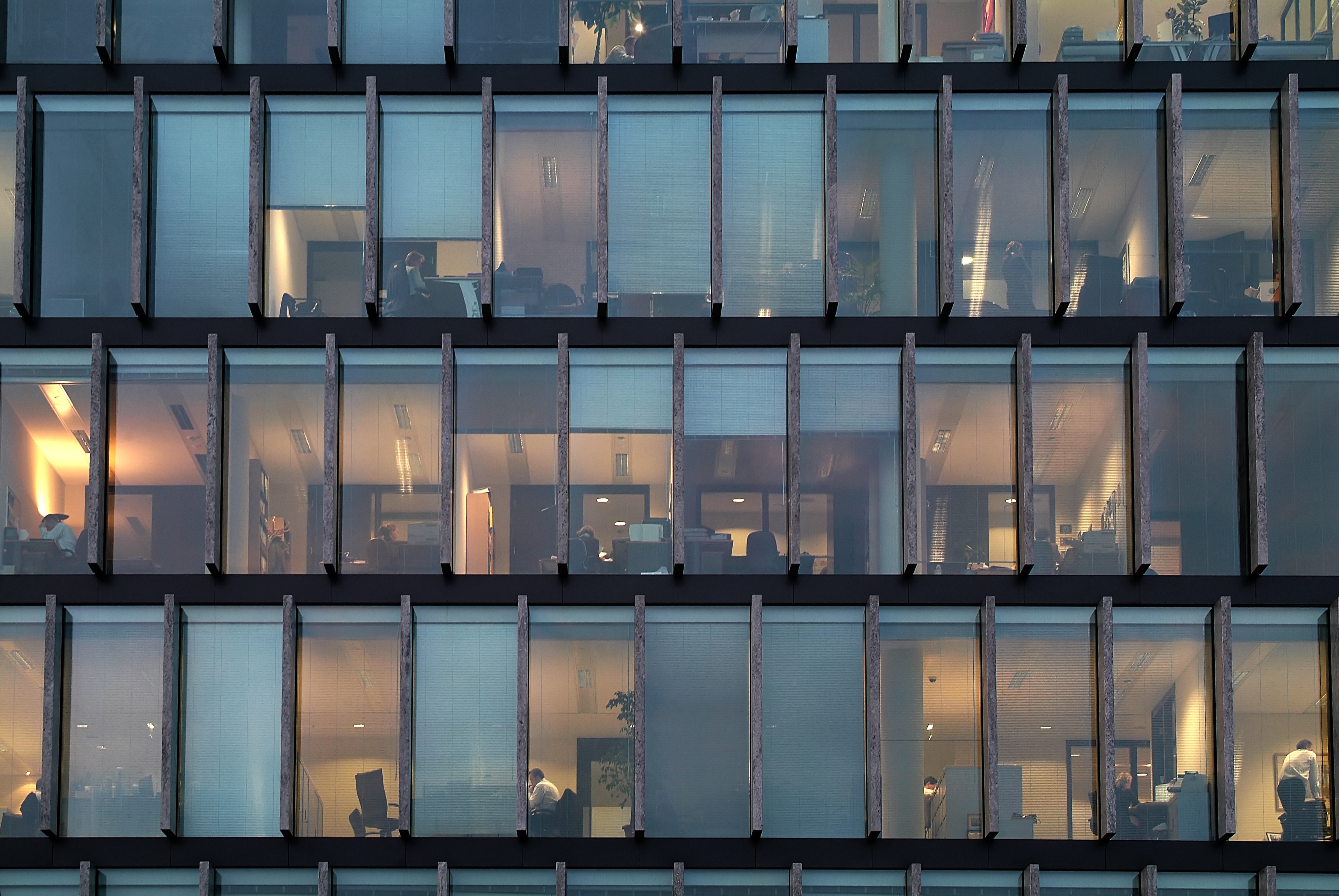 The Silo mentality as defined by the Business Dictionary is a mindset present when certain departments or sectors do not wish to share information with others in the same company. Silos are the poisonous gas no one smells as the company slowly dies. Consequently, the outcome is an inconsistent and flawed customer experience.
You've read my rant in part 1 and part 2, now it's time for some tangible answers to help you win the war for customers' loyalty. Yes, there is light at the end of the tunnel. Or better yet, there are sales at the end of the funnel.
A Bad Case of "Silo-Osis"
The Challenge
In 2016, Worthix was invited to use our AI powered survey to analyze one of FICO's bank clients. Our challenge was to help this bank decrease the mortality rate (or lack of use) of one particular credit card that, for an unknown reason, was suddenly skyrocketing. Clients weren't using the credit card, but they weren't canceling it either.
Our Approach
In working closely with FICO and having access to their amazing analytical models and big data tech, we were able to very quickly identify the clusters of customers that were more or less likely to stop using the credit card. FICO deployed the Worthix survey to find the most important piece of this puzzle: "the why". Why did customers stop using this specific credit card?
FICO's models showed that this shift wasn't related to any economic crisis or competitor movement. It became clear to us that this unexplained customer behavior was due to something outside of the customers' control and this bank's scope. What customer experience was the bank delivering that was causing customers to shift their preference to another credit card brand?
The bank's response was, "There's nothing wrong with our Customer Experiences. Actually, six months ago we won an important award stating that we are among the top customer satisfaction ratings in the market…" So, why was this happening?
Our answer to the bank was, "Customer experience is much more than customer satisfaction. You might have an amazing customer satisfaction rate and still be losing customers. We won't investigate your customer satisfaction, we want to understand why your credit card is no longer the most worth it option in your customers' wallets."
The Insight
In less than a week, the Worthix survey was able to identify that "Credit Limit Adequacy" was the main issue behind the mortality rate of their credit card. The credit card company had not approved limits suitable to the lifestyle of many of its customers or communicated any of the recent changes to their clients' credit limits. Initially the bank couldn't correlate the credit limit adequacy to the mortality rate.
How did they miss this? The answer is simple: SILOS!
The lack of a customer centric culture breeds poor communication and prompts a domino effect. The Risk Management department, responsible for managing the credit limit, was strictly focused on reducing the bank's capital risk, not the direct and indirect impact the credit limit adequacy decision would have on the customer's experience.
They also failed to notify other departments throughout the customer's journey, such as the Communication Department, who, in turn, didn't alert their clients via email or through the bank's app. Then when clients complained about the low credit limit, Customer Service recited scripts passed down by their managers, assuming that Risk Management and the Communication Department have done their parts effectively. The worse part is no one noticed the disconnect until a lot of money was lost!
Unfortunately, customers are the ones to suffer. Whenever a credit card company makes a limit adjustment in customers' credit limit, it takes weeks for the customer to perceive it. And it's typically perceived when they are trying to make a purchase with the credit card in a supermarket with a packed shopping cart, at a restaurant on their first date, or with an important client, etc. It's a social embarrassment and in the end, it affected the relationship with that credit card.
The Results
After the Worthix diagnosis, FICO was able to add our "hot data" (the "why" behind customer's decision) to their cold data models and come up with the perfect credit limit for the affected bank clients' lifestyles. As a result, the bank was able to significantly decrease the mortality rate and registered an ROI of 206 times the investment they made to detect the issue. We not only led them to better financial results, but opened their eyes to see their non-customer centric culture needed a major transformation.
It's important to understand once and for all that customer centricity is a cultural movement for the entire organization and not a departmental responsibility. Everything done in day-to-day operations affects customers' decisions and as a result, the company's revenue and existence.
How To Break Down The Silo Barriers In Your Organization
The path to innovate and survive the violence of the customer experience economy starts with breaking down the barriers of a customer centric organization. I have put together 5 things you can begin with today to prevent any barriers in your organization.
Get the C-Suite on board by communicating the importance of managing the customer experience and how it has a positive impact on the company's revenue and KPIs (You can start by sharing this blog😀). If you show profit, they will invest! They will invest in technologies that give your team even more insights, they will invest in people, like yourself, who can lead their customer experience teams, and they will invest in the future of your company.

Influence your organization to shift company culture from product centric to customer centric. You will notice that this shifts the entire language of your company from transactional acronyms to empathetic dialogues.

Create a detailed customer journey map to identify the direct and indirect impact departments' actions have on the overall customer experience and ensure each department is aware of this journey. Keep it updated and move towards what the ideal customer journey map should be for your organization.
Ensure each department understands the entire company's value proposition. Each department should have unified and transparent KPIs in place that align with your company's goals in order to maintain a consistent customer experience.

Partner and communicate with other departments to better manage the customers' experiences and work towards the unified KPI. Refer to the customer journey m

ap to identify the affects you could

have on the overall customer experience

if changes are implemented.
Please share and subscribe to the Worthix blog. Every week we will provide you with the best strategical knowledge and tools to help you outperform your competition and rise to the challenge to build a profitable and sustainable customer centric organization.