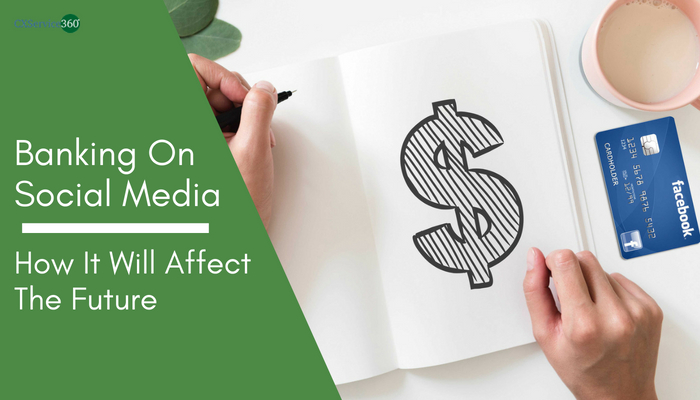 Social media although is new in the society, we can argue that it is here to stay. Social media platforms have gradually found their way into various aspects of our everyday life, replacing traditional media as they gain increasing popularity among users. Social media is no longer just a place where businesses can communicate with customers, it also offers an avenue for these businesses to create stable and profitable relationships with customers by making various transactions possible.
The Banking industry is aware of the power of social media, it gives the customers a voice and enables the banks to connect and reach out to far more customers than traditional channels, but currently, banking activities on social media are limited to marketing products, engaging customers & providing support. Very few banks are keen on taking things a step further by offering transactional banking services on these platforms. 
The future of banking is digital and social media will play an important role in shaping the banks of the future, while banks & customers might not be open to the idea yet due to concerns about data privacy & security risks,  transactional banking on social media is already being put into practice by some banks like ICICI Bank & Kotak Mahindra Bank who allow their customers to transact online, and open new accounts using Facebook.
Recently, Facebook has asked large U.S. banks to share detailed financial information about their customers, including card transactions and checking-account balances, as part of an effort to offer new services to users. Besides connecting with friends, Facebook wants to be a platform where people buy and sell goods and services, in future more social platforms & banks would go into partnership to improve their service offerings to users & customers, the possibilities & opportunities such partnerships would open up are worth highlighting –
#1. Greater Personalization
A partnership between banks and big social media giants will open up new possibilities in terms of personalizing the customer experience as data is shared between the two parties.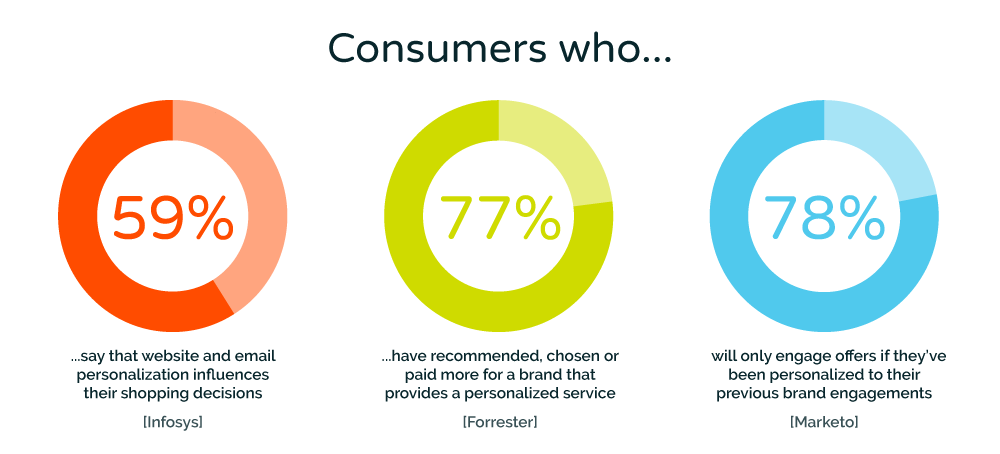 Bank will have greater insight into their customers' persona, spending patterns, preferences and important life events. This will enable them to develop products and service offerings that are more likely to meet customer needs & add real value to their lives. For example –
If a customer gets married and shares this information on social media, the banks can access this information and offer products that would be of interest to that customer, for instance – a house mortgage, Family insurance etc.
#2. More Coverage & Customer Base
Already social media has allowed banks to reach a wider audience through social media marketing & advertising, deepening partnership with social media platforms will allow banks offer financial services to customers anywhere in the world, eliminating geographical constraints.
Imagine being able to transfer money from your bank account to a 'Facebook wallet' (& vice versa) in a secure and convenient manner and being able to make payments on websites, as well as receive funds from other sources using this Facebook wallet
#3. Younger Customers
Younger customers (18-30 years) do not look forward to going to a branch to speak to a rep about their finances or discuss investment options, they prefer being able to manage their money from any location. This means their banks must be present at every communication touchpoint, whether it is telephone, social media, web or mobile apps.
This generation of customers will get attracted to the convenience of carrying out banking activities via their social media accounts. Banks will be able to leverage on this by cross-selling products which will be relevant to a younger customer base thereby deepening their relationship with the banks.
#4. Improved Customer Support
Social media is already being used for customer support by most banks, but a deeper partnership with social media platforms will empower the banks to offer better support services. This will help in building stronger relationships with customers further improve response time.
Already, ICICI bank – an Indian multinational banking and financial services company, has a mobile app that allows users to log in to their bank account using their Facebook credentials.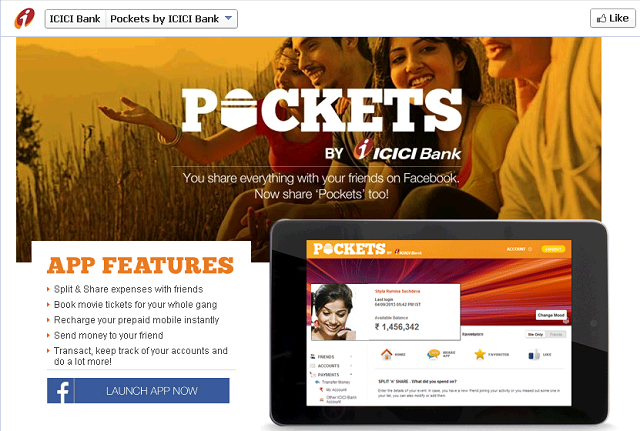 Customer data on the social platforms can be used for activities like user authentication & credit scoring, which empowers banks to provide better support to customers. The fact that some banks are already using social media credentials to verify identity reveals how much can be achieved in banking on social media.  
---
Social media banking is still a long way off from becoming the norm, but while most banks (and indeed customers) are not quite ready to carry out sensitive transactions on social media, they must adapt to the new reality that social media is changing the way the financial services industry operates. The potential benefits of banking on social media has should not be overlooked.
This post was originally
published on cxservice360.com