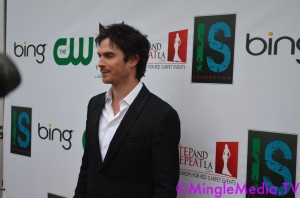 I heard the term "social vampire" in 2005 when it referred to a person who more or less attached them self to someone and piled on attention until they felt that the person they were endowing with excessive flattery liked them in return. And when they were satisfied with that relationship, then the "social vampire" would cling on to the next person – drawing apart everyone's patience and exhausting all those left behind in that person's social wake.
Jeff Woodland, a blog writer for Genesys recently equated himself to having been a "social vampire" in his customer service dissatisfaction with his Internet provider and contends a business' reputation can be greatly harmed via Facebook, Twitter, and company forums. It's quite simple for anyone who can find the "power on" button of a computer to learn how to make an impression on social networks, yet it becomes eminently more difficult for an organization to fight back and not lose customers and clients. Are the comments and criticisms being addressed by the right people, is the organization accessible and readily able to deal with complaints, and does customer service and their promises live up to the expectations a customer expects?
The basis for handling any customer complaint is believing that the customer truly thinks they have been wronged. Will customers lie? Are there really people out there who are so isolated, frustrated, or even perverse they would want to destroy a business? Of course the answer is yes, but for the most part the best way to handle a customer complaint online, by phone, by email, or in person, is to stop and listen. Too many agents begin speaking before the customer is even finished, but taking a deep breath, relaxing, and listening becomes an integral part of any problem solving, since we can't figure out a solution until we know the problem. Next the seasoned customer service representative will want to repeat the problem back to the customer. In cases where the customer is rude, angry, or even vulgar, the better part of valor dictates one waits until the customer calms down.
Once the problem is established, and the customer representative has demonstrated they heard and understood the problem, the next step is to apologize. Customers don't care if a shipment was delayed, a wrong price was quoted, or an employee tripped and hurt her head. Here's the time to apologize even if you think everything was done correctly. Just remember, from your customer's perspective something went wrong, and if it's not a litigious issue, there is nothing wrong trying to make your customer feel better and that their business really matters to you. Then go about solving their problem, and when using social media, make sure you address solutions either in their entirety if the drama played out on social media, or if you were lucky enough to handle it one on one, at least address that a private message was sent so other readers know the problem has being handled and more than likely on the route to a mutual resolution.
Sometimes, however there are just those customers whose attitudes an organization might consider "firing." Is the customer worth keeping? Sometimes "social vampires" climb aboard for no other reason than to be dangerous and confrontational. Every organization has to deal with difficult people, but the key is not to react or launch a counter-attack. Never let a "social vampire" bait you. Courteous and professional responses must curb any confrontation before it becomes contentious. Keep the comments respectful, don't trespass onto personal feelings, but know when to fold your cards and walk away from the table.