Companies in the insane digital race of outdoing their competition in marketing such as bulk emailing; having a strong SEO in google, displaying their ads at every possible site completely forget the idea that marketing can be done very effectively in very unconventional ways as well. Print has been there since long using it for marketing isn't a new concept but it is sure is unconventional in this digital age. What works in the favor of print marketing is its tangibility and rarity for a consumer who is tired of all the digital spamming. Below are a few ways how web to print increases your return on investment (ROI)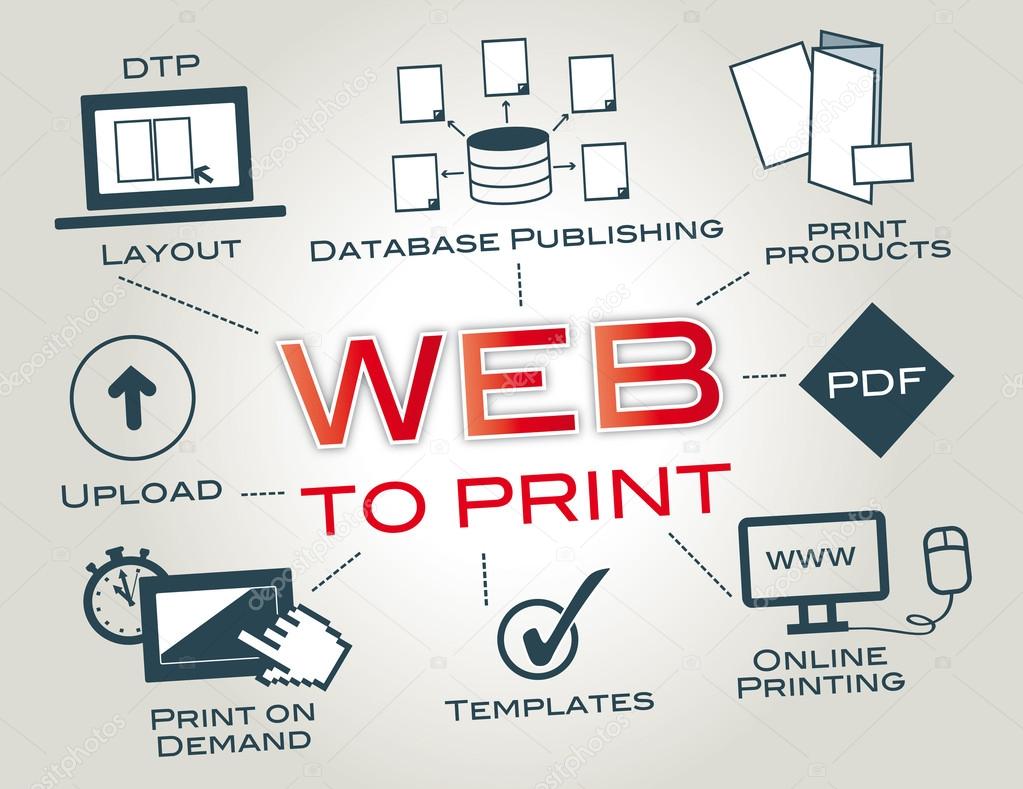 1. Become a one-stop-shop for a brand's entire marketing supply chain. It's comparable the amount you invest on handling a single order in traditional offset printing to the amount spent on handling multiple orders at a the same time in web to print set up. Additionally, it can also help print franchise owners know what exactly their consumer requires and support him throughout the printing process. For instance a brand needing more brochures for their high in demand product can have them printed swiftly via ordering it through the web to print storefront.
2. Grow your business beyond print. Limiting yourself to printing will lead to stagnation. It is true for a printer, printing business is the foundation of their business, but in this time of web to print and increasing your ROI, branching out is important. It can double or even triple your annual sales. It can be done via offering personalized products, on-demand marketing, etc. and will serve as your extra revenue.
3. Increase your bottom line with recurring revenue. Time for doing business with individual orders is passé. In the time of web to print it's just not enough to sustain your commercial goals. It's now almost a given to have a partnership with your repeating customers for a steady flow of revenue. If you own an online storefront it makes it all the more easy for customers to reach your brand and place their printing orders. This frees up your resources and you can focus on growth opportunities.
4. Engage marketers with a sales pitch that hits all the right notes. Pitch your bid with precision. It's crucial to have your customer trust your brand. You must make him feel valued. You can do that by giving him a tour of your facility, get them to meet your employees, show your latest tech procurement in action. You must be able to show them the pros of your marketing platform over their indigenous marketing apparatus. You can make it more convincing by letting them know that they own their designs and products.
5. Prove that personalized marketing is more important than ever. Customized products and services are the demand of the day. Anyone offering a personalized experience will be successful. Such widespread acceptance and demand for custom products has been created thanks to advances in printing technology. Inkjet printers that are capable of improving their printing based on highly customized communication across various applications.
6. Give your clients complete control over their brand, budget, and inventory. Simplification of printing process from placing the order to getting it delivered has been web to print's greatest successes. Moreover, the business continues even in off hours. The favorites can be stored as templates for quick reordering in future, thereby expanding the market penetration and ensuring brand control.
7. Web-to-print works the way your customers want. The flexibility in the working of Web to print allows the consumer to be in control of their print procurement system. If your customer seeks to automate the process it can be done relatively simply, for instance, tasks like distribution of marketing materials to your affiliates, sales reps, staff and various field officers.
Conclusion
Thus we see how a print franchise owner benefits from switching to web to print business model. Offering custom web 2 print storefront solutions via your digital storefront not only makes your printing franchise very user friendly but also smoothens out the creases in your internal work processes. This cuts down the no. of times human interference is required and increases profits. Youvalue-addedhe foundation for your value added service promotion to keep their loyalty to your brand intact.
It is undoubtedly a proven fact that to be relevant in today's print market one needs to have a digital storefront offering custom online print solutions. If your consumer base is franchise based with locations all over the place, this offering becomes inherently critical to the success of your print business.