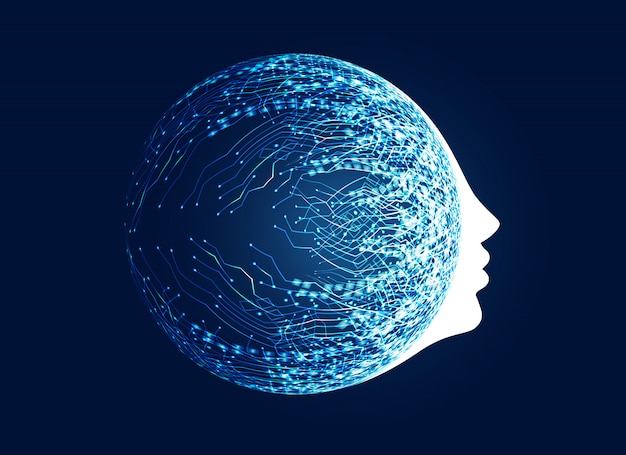 Image source: Designed by Starline
Technology is evolving with time and is rapidly moving toward a workplace where people will work together with machines. Artificial intelligence (AI) with machine learning algorithms is changing the way we produce goods and practice customer services. AI is changing human interaction, especially when it comes to speech recognition and voice detection.
From automated chatbots to online deliveries AI is playing a vital role on a routine basis. While these technological advances, new levels of business possibilities are evolved that leads to high productivity. AI solutions in the market forecast economic trend which is impactful due to the huge advances in human interaction. AI is becoming more global at a tremendous pace and will have a big impact on how we perform our routine.
AI collaborating with Human
AI is the foundation of the many advanced technologies in today's world. The solution enabled with AI is diminishing the gap between the human and machine interaction. AI was developed to understand the human and its interaction with technology. Therefore, it is helping us to move towards a future where we are interdependent on each other.
AI it is binding the interaction between human and machine more strong. Humans data teaches technology and machines to be smarter which helps AI to replicate elements of human intelligence. Talking about AI, the learn more it learns about the human experience the more wisely it will assist.
Smart Processing
Today the technology is trying to eliminate people with bots as it interacts in as human-like ways as possible. Therefore, it can be noticed that these days' machines are already responsible for much of the basic work across many industries. From robotic handling process to fielding customer service orders, machine processing is becoming smarter and more capable due to AI integration.
With such evolution, many companies are choosing to implement AI to their business mechanism. In that case, the level of implementation must ensure that employees are comfortable with AI. Though AI help employees understand the process better by enabling machines to augment the human's capabilities.
Cutting-edge Analysis
AI is the perfect way to analyze the usage patterns and then using machine learning to discover insights of a specific process. Therefore, AI impacts businesses through an advanced investigation of the data, helping the employees to improve overall customer satisfaction.
We are living in an era where small and big things associated with technology are advancing with high pace. AI is known as a truly disruptive technology as it allows organizations to make a more insight-driven analysis. Businesses are coming up with intelligent AI enabled solutions with machine learning and real-time personalization of content impacting how user work.
Learning new skills
AI is powering machines that can communicate conversationally with humans, which are helping them to learn more and more. Therefore, when it comes about learning new skills related to the technology, then AI-based machine learning workplace is more flexible.
Employees as an individual can get the benefits of AI while the company grows with the integration of the AI. It enables businesses by allowing them to increase revenue with reduce costs and improve overall customer satisfaction. Therefore, businesses need to develop such a workplace where employees can learn and improve more.
Bottom line
AI is already improving our way of interacting on a daily basis. With advance integrated feature such as cloud platforms, AI can be used to discover new information and deliver outcomes instantly. Therefore, AI has the potential to improve employee experiences by speeding up decision-making.
The future is full of solution enabled AI solutions or techniques that can be used to predict the actions of customers. Thereby it will help every size business to communicate, analyze the information at the right time through the right digital network.
This article is inspired by the detailed write-up on 'Imapct of Al in Mobile App' on Quytech blog.