This is what our society looks like.
We're all "connected" on Facebook, Instagram, and Twitter. We follow along with our friends and family's latest antics and know their favorite meals, vacation spots, and what they watch on Netflix. We've convinced ourselves that following someone on Instagram means we have an actual relationship with them.
In the shift away from personal interaction, we've forgotten that old-fashioned relationships will always be the cornerstone of business networking. And while we can certainly use digital tools to communicate, there are good reasons that instant messaging are not an equal substitute for personal interactions.
It Starts with Trust
The building blocks of any successful business relationships are the same as a personal relationship: respect, commitment, and trust. It doesn't matter if we're trying to make a sale, partner with someone on a project, or seek professional advice. It's why sales professionals know they can't start with their best offer. Strategic advisor, Walter Schindler shares his rule of closing a deal:
"Never make it look like you're there to close. You're there to develop trust and start a meaningful long-term business relationship. Only after that will you have the chance to close the deal at hand."
A strong business relationship translates into referrals, testimonials, and profits. There is no quick trick or hack that can make someone like or trust us. We have to genuinely build a relationship, even if it's clearly about business. And while we can do that in person, on a phone call or even online, it's not a step we can ever skip.
"Likes" Don't Equal Relationships
As a member of Generation X, I was hesitant to use acronyms in any business communication. I'm also a University instructor and value good grammar and punctuation. Yet, the way we communicate is evolving whether we like it or not.
A recent study showed that 87% of CMOs admitted they can't connect social media direct to new customers. We can spend a lot of time engaging with someone on Facebook but that may not translate into any meaningful relationship building or our bottom lines. And none of this means we should avoid social media, emojis or trendy acronyms. It also doesn't mean we have to put professionalism over personalism.
Instead, we should remember that online interactions have limitations and real relationships need more than a clever GIF to grow.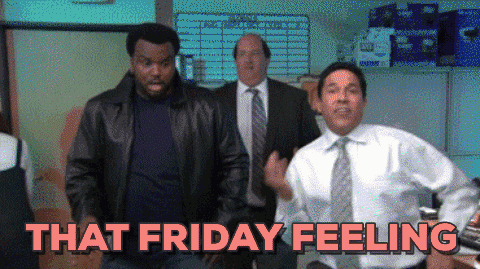 Building a Stronger Network
When we talk about business, many folks jump straight to money. While the role money plays in business can't be overlooked, a strong network's value is much more than financial compensation. It's the difference between going solo and being supported by a team. And we get to build whatever team we want.
We can start building our personal advisory board with similar situations and industires. In Writers, Authors, Bloggers – Beware These Health Risks, author David Leonhardt advises writers not to isolate themselves saying:
"Many people around you will not understand most of your challenges as a writer; other writers will."
From a personal standpoint, my personal network has been an invaluable part of my success.
I may be a self-employed business owner, but I'm not alone. I've built a strong network of peers, trusted friends, and even clients I can ask for guidance. I know they will be honest with me and help me sort out ideas, make big decisions and steer me away from challenges.
This is the definition of a relationship. They help and support me, and I'm happy to do the same for them.
Real Relationships Are Grown, Not Hacked
I'm not here to say this new reality is wrong or bad. I talk to my best friends on social media every day and I believe it's brought us closer together. Even the way we manage our business has changed as we rarely speak to potential clients on the phone and mostly communicate through email, messenger and texts. Again, this isn't wrong but it has drastically changed the way we conduct business.
It's extremely easy to overlook relationship building when we're glued to our phones 24/7. It's also easy to send someone an IM instead of making a phone call. We may believe we're connecting with people even though our interactions are limited and not a priority. If we want to build strong business relationships, we have to put the work in.
And maybe put down our phones for five minutes.