Almost 5 years ago, our agency conducted a survey to determine whether B2B companies were getting maximum value from their investment in marketing automation. The conclusion: most B2B companies were failing to follow even the most basic lead management best practices, even in areas that one would assume were a primary business case for purchasing marketing automation in the first place.
In the succeeding five years, the marketing technology landscape has exploded, marketing automation has become a cornerstone of the martech stack, and demand for marketing operations professionals has never been higher. You'd assume, therefore, that marketing automation maturity – the level of sophistication at which companies employ the technology – has improved.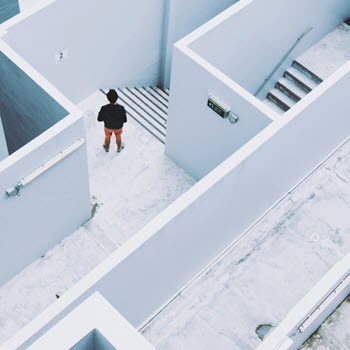 Not in the least, according to a recent UK survey, which reported, amongst other findings, that just 2% of B2B marketers use marketing automation to its full capacity. Equally striking, the percentage of respondents who reported that their usage was only "basic" – defined as not using many of the available features – was unchanged from a prior 2016 survey, at a mere 28%.
Why does marketing automation as a whole continue to suffer from gross underutilization? Because our firm services more than forty marketing automation clients, we have a first-hand view of the issues and challenges underlying findings like this most recent survey. My suspicions are these:
A lack of experienced marketing ops practitioners.
Nowhere is the current marketing talent crunch felt more keenly than in marketing operations, where companies can spend months finding or replacing even the most entry-level marketing automation users. Anecdotally, the average tenure of a power user, admin, or Marketing Operations Manager has also shortened, as high demand causes people to job hop to higher-paying positions.
Consultants, agencies and other service providers can help fill this void, but don't necessarily replicate the institutional knowledge that an experienced MA user can build into a system. Moreover, many consultants and consulting firms are more adept at managing a marketing automation platform then they are in recommending meaningful change, best practices, or lead management strategy.
This knowledge gap means that many companies are either 1) implementing marketing automation in only the most basic manner, or 2) are stalled indefinitely in their pursuit of a more robust, sophisticated use of the system.
Vendors focused on new licenses vs. customer retention.
The major software players in the marketing automation space have also seen a lot of changes in the last 5 years. In the last decade, three of the top four B2B solutions: Eloqua, Marketo, and Pardot, have all been acquired by larger companies. Though each continues to thrive, one result of this shift of ownership seems to be that priorities are focused more on net new customers vs. customer success.
As an example, one of the major players recently changed the criteria by which its partners are "tiered" (think: Bronze, Silver, Gold.) Previously it was the number of certified consultants on staff. Now it's the amount of "influenced revenue" (referrals) that the partner brings to the table.
I wrote previously in this space that one reason for many marketing automation users "migrating downstream" – switching from more full-featured software to less expensive options – is their failure to realize a value commensurate with the cost of the more pricey solution. In that sense, vendors are paying a real price for their customers' lack of maturity. The answer lies in more and better training, a renewed investment in customer success, and the support of partners that can fill the talent gap.
In a rush to deploy, customers lack a strategic vision.
At our agency, many new marketing automation clients come to us facing a common scenario. They deployed the software very rapidly using only out-of-the-box templates, lead scoring, and overall structure. The software freed up a backlog of campaigns waiting to be executed. Now, months later, they find themselves never having escaped from "campaign mode," and are desperately seeking help in achieving the type of business impact that sold the software in the first place.
The problem in almost all cases is the lack of a strategic plan for what the company wants marketing automation to achieve. A wise man once said: "If you don't know your destination, you'll never get there." Because the software companies, not unnaturally, are focused on sales and deployments, and because they may not have the type or number of experienced consultants to advise all but the largest clients, most customers deploy marketing automation in only the most tactical fashion. And then have to justify the business value 12 months later when the license renewal comes due.
The most successful marketing automation deployments start with questions. What do we want this software to achieve? What are the metrics by which we will define success? Pipeline acceleration? Reduced sales cycle? Lead to sale conversion rates? Up-sell/cross-sell revenue? Customer retention? Focusing on goals vs. campaigns or tactics allows a company – or a qualified partner – to design a strategy, and put in place the type of best practices, that are most likely to generate those results.