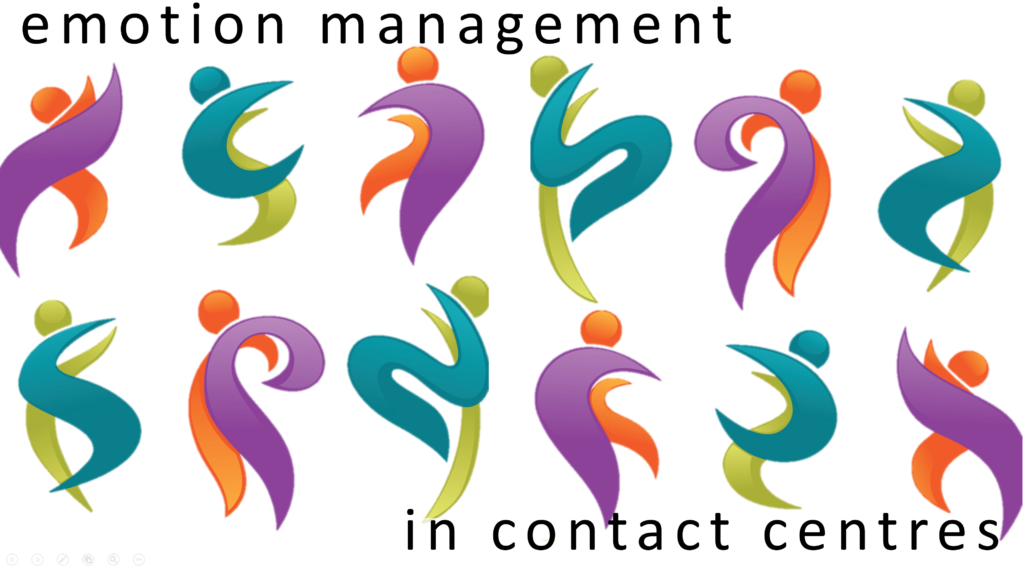 The century remains young and its major themes are still emerging. For me, one certainty is the interchangable world of virtual and physical reality. Our choice to consume an experience in either domain will become habitual and expected. Right now, we see this being played out more extremely as opposing forces.
We are adopting automation. Yet fear its impact on our livelihoods. We are concerned with Hollywood generated images of anthropomorphised Artificial Intelligence. Yet will buy more online because of the effectiveness of a recommendation algorithm. Becoming comfortable with how virtual and physical realities mesh together in our daily lives will be one of the distinctive experiences of having a life in this century.
New Chapter In The Contact Centre Story
These unresolved tensions are being currently played out in the world of customer service. I recently delivered a webinar on contact centre predictions for 2019. The most common initiative mentioned by attendees was self-service and automation. Bots, RPA, self-service, reduced demand for live assistance: all variations of the same theme.
The corporate mindset driving these decisions will no doubt vary between improved customer experience and cost reduction. In other words, is the ongoing automation of customer service a question of 'instead of' or 'in addition to'…as far as the advisor community is concerned.
The most convincing answer I've heard to that trade-off is that parts of jobs become automated in a digital, AI driven economy. A health algorithm that predicts heart attacks does not make cardiology a redundant CV. It simply makes those working in the profession more effective in tackling a demanding workload.
Same for contact centres. Virtual assistants will help both customers and advisors find and complete what they are looking to do. The reason that advisors remain essential is that people still need and expect other people in certain situations.
This is all part of the choice between virtual and physical that I mentioned earlier. What works best for you? When its emotional, complex or matters to brand-customer relationship, it's going to be a live interaction that's expected. The preferred modality is secondary and mainly generational (voice or text).
The fact that many journeys can be fully automated as a coding challenge does not mean we should strip them of the human touch entirely. It's true that in the pressure cooker of digital living, real time, zero effort engagement is at a premium. However, we will trade precious time waiting in a queue if our needs require human attention. Otherwise make it self-service. Even better, anticipate my need and be proactive.
This is the direction of travel as far as I see it. Developing that optimal balance within redesigned service journeys will remain work in progress for many years. But strategically the implications are clear. Advisors are going to become focused on where they can add the greatest value. In making human connections when they matter.
Emotion Management Requires New Focus
This is why emotion management in contact centres is destined to become a major competency, change initiative and catalyst for a whole new generation of people who are drawn to this higher value challenge.
We will need to evolve from ad hoc competency in this to embedding it as a measurable outcome for every interaction. With closed loop improvement to service journeys and personal skills whenever there are gaps between expectation and delivery of the promise.
The business case is based on a CX strategy that recognises we must satisfy both functional and emotional needs if we want to win the long term commitment of our customers. In other words, delivering positive experiences is critical to revenue growth. And contact centres have a central role in helping to bank that goodwill through effective emotion management.
A Primer on The Why & How of Emotive CX
I talked about this at a Cloudfest event late 2018. This was run by NewVoiceMedia who have sponsored my efforts to research, develop and test an approach that works for contact centres. If you want to watch that keynote, here it is.
Sometime in Q1, I'm going to launch an open course which will enable service leaders to design their own emotive CX strategy. Let me know if you would like to be invited.
An Invitation
Meanwhile, we have put together a webinar (Jan 29th-2.00pm-3.00pm UK time) on the topic which will also explore some of the primary research undertaken last year on the state of emotion management in contact centres. This is the full agenda.
Why CX matters in a digital economy
The psychology of emotion management
The research into current competencies
How to embed emotion management into your contact centre
Love to hear from you at that event. Please follow this link to register.
Thanks for reading, watching and considering.
Your Thoughts? Always interested in and enriched by other perspectives.