Click Here to Subscribe via iTunes
Click Here to Subscribe via RSS Feed (non-iTunes feed)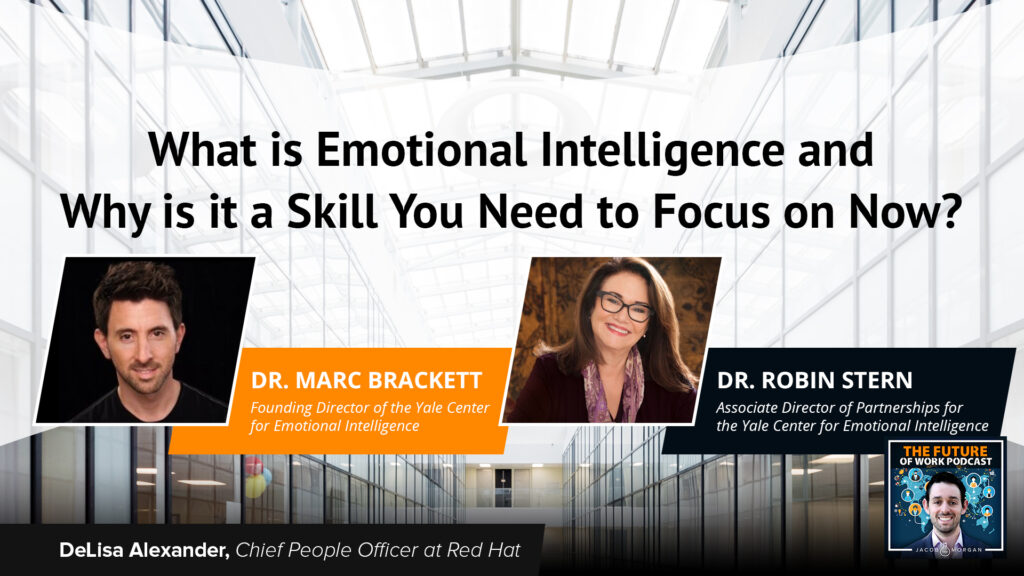 Dr. Marc Brackett is the Founding Director of the Yale Center for Emotional Intelligence and Professor in the Child Study Center at Yale University and Dr. Robin Stern is the Associate Director of Partnerships for the Yale Center for Emotional Intelligence, a licensed psychoanalyst, educator, and author. Dr. Stern is a licensed psychoanalyst, with over twenty-five years of experience treating individuals, couples, and groups, holding a doctorate in applied psychology from New York University. She is on the faculty of Teacher's College, Columbia University.
Dr. Brackett is the lead developer of RULER (an acronym for the five key emotion skills) which is an evidence-based approach to social and emotional learning that has been adopted by over 1,500 public, charter, and private pre-school to high schools across the United States and in other countries. Dr. Brackett has published 125 scholarly articles and has received numerous awards for his research on social and emotional learning.
What is emotional intelligence?
It is a mental ability – a set of skills that have to do with how we as human beings reason with and about our emotion states.
To understand the underlying skills that people use when they are emotionally intelligent we can look to Dr. Brackett's RULER acronym.
RULER is an acronym that stands for the five skills of emotional intelligence:
The first R is recognizing- essentially what we're trying to do is help people read people, read themselves accurately, whether it be through facial expression, body language, vocal tone, etc…
Next is understand why they're having those feelings,
The L stands for language or labeling those feeling with the best words
The fourth skill is about expressing emotions, knowing how and when to do that with different people, in different situations
The final is regulating emotions – so having the strategies to both manage your own emotions and to help other people to manage theirs as well
Why is emotional intelligence important in the workplace? Human relationships matter in the workplace, and emotional intelligence is critical in managing workplace relationships. Being emotionally intelligent helps us communicate, collaborate, and relate with others in our organizations. How we relate with others in the workplace greatly impacts engagement, happiness, mental health, physical health, and so much more.
This skill is important for all employees, but it is especially critical for leaders. Dr. Stern says, "Leaders are very big in the minds of the people who work with them. They're just huge and the hierarchy, the power and balance gives the way the leader treats people who work for him or her a tremendous amount of power to lift the person, make them feel great or send them off with a pleasant feeling or squash them and send them off with a feeling that they can't do anything right.Those are everyday interactions and you don't realize as a leader necessarily that when you're short with somebody that may set their whole afternoon off".
So how can we start practicing emotional intelligence today? Dr. Brackett suggests starting by being transparent about how you feel. If you are a leader open up conversations with your employees to understand how they are feeling and why. If you are an employee speak up and give feedback when asked and don't be shy about being open and honest.
He also suggests that everyone take advantage of apps, courses, and training that focus on being emotionally intelligent. You don't become emotionally intelligent overnight. It takes constant practice, awareness, and growth. So keep working at it.
What You Will Learn In This Episode:
● What emotional intelligence is and whether it is a hard skill or a soft skill
●How emotional intelligence impacts engagement, happiness, and productivity
● The impact social media has had on emotional intelligence
●The negative impacts of not having emotional intelligence in the workplace
● How to develop emotional intelligence as a leader
Links From The Episode:
Marc Brackett on LinkedIn
Robin Stern on LinkedIn
Yale Center for Emotional Intelligence
Mood Meter Mobile App
The post What Is Emotional Intelligence And Why Is It A Skill You Need To Focus On Now? appeared first on Jacob Morgan.