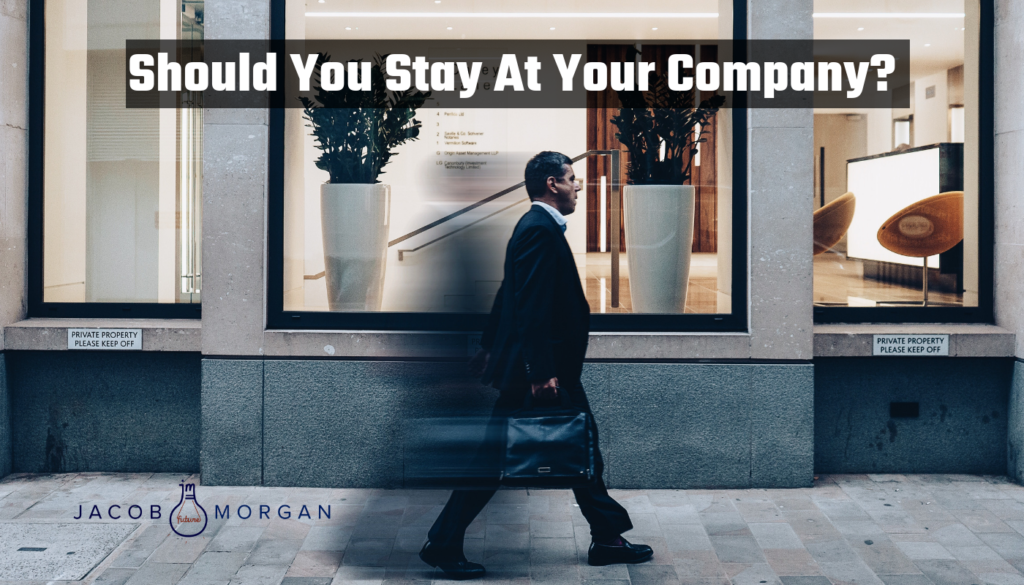 Most people start their careers with high hopes and expectations of what the future will bring. But as time moves forward and you get settled in a job, things might not be as great as you hoped they would be, and you're faced with the question of if you should stick it out in your current situation or move on to something new.
In a lot of ways, working for an organization is like a romantic relationship. You may start out with those butterflies at the thought of a new job or new partner, but they can quickly fade as you see the flaws and quirks of the person you are with. That relationship can help you improve and become a better person, or if can bring you down and become a source of stress and negativity. We all go through many relationships in our lives—some are good, and some aren't. The best relationships are the ones you are willing to fight for and put in the work to make them great.
The same mentality can be applied at work—is the relationship you have with your organization worth fighting for? In many cases, the answer to that question also answers if you should stay at your company or not. If your company is worth fighting for, then the relationship is worth it, and we should stick with it and keep learning and growing. A relationship worth fighting for is one that you really believe in and are willing to sacrifice for to make it work. The other person in the relationship, or your company in this case, also puts in effort so you work together to create something great. A relationships worth fighting for is so strong that the little quirks don't matter because they are outweighed by something much better.
However, if the relationship isn't worth fighting for, it may be time to move on from that organization. Many people work for companies they don't enjoy, but they are resigned to the fact and stick with the company, even if there could be something better. That mindset isn't healthy of the company, for your family and friends, and especially not for you. If a personal relationship isn't worth fighting for, why would you stay in it? Perhaps because it's comfortable, safe, and you're not sure if there is anything better out there. So many people are in jobs or careers that are negatively affecting their lives and causing them to complain all the time, but they aren't doing anything to fix their situations.
You owe it to yourself to be in a relationship with a company that really is worth fighting for. Just because your current situation might not be the best doesn't mean there isn't a better option for you out there. Everyone has different paths. There are lots of organizations that people are willing to fight for. You could go find a better fit at a different company or embark on your own path to try something something completely new. You are in charge of your career—if you aren't happy, make a change and try something better. If you are happily in a relationship worth fighting for, stick with it and put your whole self into making that relationship and career the best it can be.
Just like all relationships, your relationship with your company takes work and won't always be perfect. There will be ups and downs, but you'll know deep down if it is worth fighting for. Ask yourself that question, trust your answer, and throw yourself into being in your best situation.
The post Should You Stay At Your Company? appeared first on Jacob Morgan.