Online food ordering is prospering and has entirely transformed the method of ancient restaurant function. The pandemic has badly affected the restaurant business but has helped online food delivery services.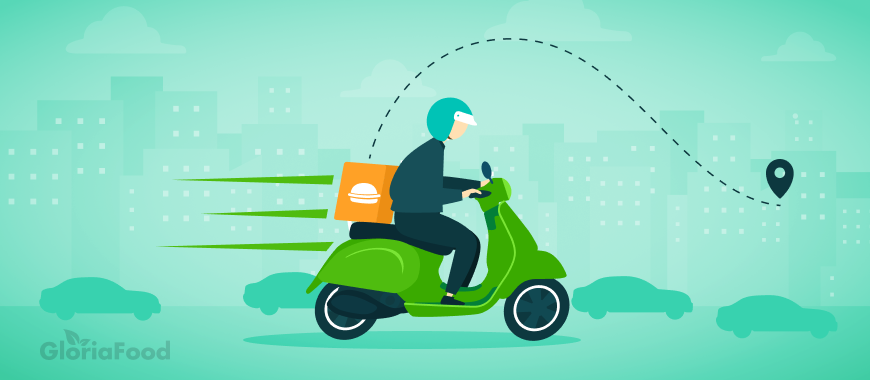 As the lockdown was imposed in several countries, most of the people were working from home and this has helped the hike of food delivery app development. Delivery software permits you to automate the work of managers, drivers, etc from the time the customers place their order.
In what ways does online ordering automates work
An automated online ordering system minimizes work when a customer places or receives orders. User selects their dishes on a respective menu placed on a mobile app.
This menu can be easily customized as per users' requirements and this order is proceeding towards handling panel on a restaurant application, that is adaptable to any device that is linked with internet services. It will also show the estimated delivery time.
Rather than answering phone calls, your employees can be more efficient and focus on their work. All the orders and details of customers are presented on the screen.
Most food businesses opt for white label apps as it saves cost, time, and effort. Make your users order directly from a white-label on-demand app development with outstanding features and customers will be able to track their orders easily.
With the help of white label on-demand ordering app development handle all your orders with just a few clicks and you can also customize your menu. White label solutions are the smart pick when it comes to building or launching your delivery app.
White label on-demand delivery app development permits companies to expand their services with less effort and cost.
Things to consider before building an on-demand food delivery app
Online food delivery businesses are making their mark across the globe. Let's have a look at some factors before developing an on-demand food delivery app:
Pick your business model – Firstly you need to choose the business model for your app. There are two business models – restaurant to customer and customer to restaurant. In restaurant customer type restaurant directly connects with users including delivery.
In the platform to customer type, users order food on the medium and the medium confirms the order from the restaurant.
Search the new trend of your industry – The food industry is flourishing and in this pandemic, most people prefer to stay away from the crowd therefore some restaurants have already started food delivery apps to seek advantage.
So if you wish to stay ahead of your competitors, you must know the new and hot trends of the food industry.
Recognize your target audience – It is mandatory to recognize your audience to make your restaurant app prosperous. Once you get to know about your customers' likes, dislikes then it is much easier to fulfill their expectations.
Choose the best features for your app – A white label on-demand ordering and delivery app development requires all user-friendly features and absolute functionality. Basic features for the food delivery app consist of registration, login, menu, placing orders, payments, and much more.
Social media and SEO-friendly platforms – Search engines must be able to read your apps and locate your app at the top of the search list. Public will share their personal experience and reviews on those mediums. With the help of these mediums, continuous traffic will be generated towards your app.
How to boost your restaurant's online food ordering and delivery sales
Most of the restaurants are now accepting delivery orders and even some of them have converted into cloud kitchens and have kept them ahead of competitors. Here are a few brief points about how to boost your restaurant revenue:
Create an outstanding online menu – Having a splendid menu that consists of all the information, easy to read is crucial. It should also consist of engaging CTA as this online menu can be found everywhere even on others' websites. Therefore menu design should be flawless.
Allocate orders and track deliveries with technology – Take the benefit of technology and you can keep track of the complete delivery process to examine drivers' performance and check routes. With the help of technology, you can also classify customers as per their orders and home deliveries.
Offer impressive service – You must take care of all the points when you are providing home delivery service to customers such as food must be hot and hygiene it should not be stale and create a negative impact.
Also, food should be packed properly so that it should not be spilled, and much more. Taking care of all such things will create a good impression on customers.
Deploy delivery drivers – There is no requirement of hiring drivers and vehicles when third-party restaurants or freelance delivery drivers are available. It also minimizes overall delivery costs and is also less troublesome.
As per research, many of the restaurants are affiliating with delivery agencies to save them from in-house delivery persons.
Utilize technology to accept orders – Online food ordering is now one of the best-adopted mediums for food ordering. Nowadays there are multiple food delivery service providers that are admired by users like zomato, food panda, etc you can select as per your wish.
You can also have your own website or app that will be linked with your POS. Some restaurants that have high delivery orders and are mostly taking orders on the telephone might have a risk of missing some orders. To avoid such a situation utilize cloud telephony so that whenever a customer calls and the line is busy it will be transferred to another call and the call logs are also maintained so you can keep track of them.
With the rise in technology, the future of restaurant delivery will be flourishing. You can also explore other innovations such as chatbots, help, and support features to enhance delivery service.
Conclusion
Food delivery service has taken a place with the pandemic. More and more people are adopting online delivery services without stepping out of their houses. And with automated delivery solutions will let you give them what users expect.
If you are wondering to build or expand an online delivery service then yelowsoft is a versatile food delivery software for complete business automation. Empower your food delivery business with the help of our experts.