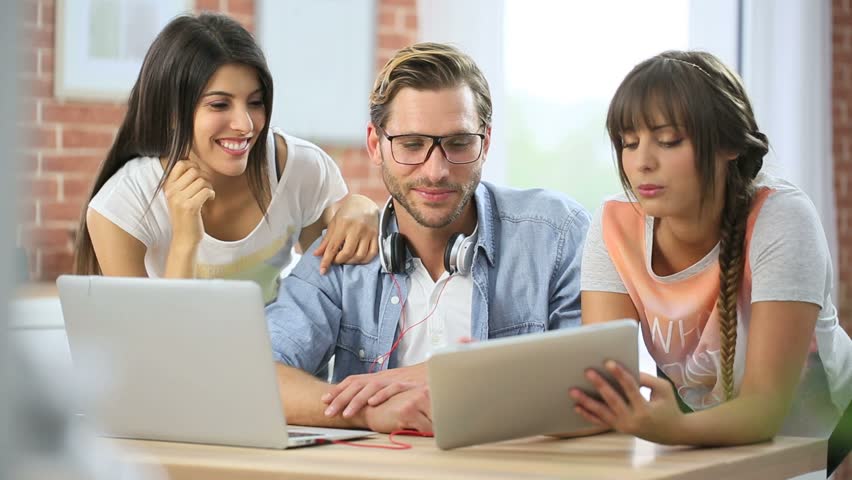 With considerable digital developments over the past fifteen years, it is now possible to work entirely online without ever meeting your clients face to face. A service provider's reliance on digital tech is both a blessing and a curse. Tools such as messaging services and skype have opened up communication channels for global working opportunities and research materials can be sought online without the need to leave your office for larger tasks. Today contract negotiations, document transfers, communicating plans and even invoicing and payments can all be done using digital capabilities.
This is a far cry from day's gone by when work arrangements and personal aftercare relied on face-to-face contact. If a product or service was faulty or ill-performed you would have a person with whom you could speak and iron out a solution with. While contact such as this is still possible for those freelancers working from the comfort of their home, for big businesses it is all too simple to appear faceless as trends shift to a largely online customer service presence.
Consider growth
While outsourcing customer service may seem like a good option to trim the fat from your bottom line, it is not an approach to take lightly. Customer service is a vital role in any organization, and can all too easily be undermined by customer service reps that have little knowledge of your business goals or customer service targets. A much better idea would be to create a small but dedicated team of customer service staff that can develop and work to a set of guidelines for good customer service. After all, satisfied customers are those that return. This leads to the foundations for growth and good business practices.
Embrace tech
Developments in artificial intelligence have meant that you can step away from the computers a little. Chatbots are now a great tool used by many SME's to offer customer service without the need of hiring additional staff. But these are just the tip of the iceberg. Embracing CRM from the cloud, big data analytics and well-planned websites that allow your customers to be self-reliant is essential to create a modern, digitally advanced business.
Encourage productivity
It is essential for any business to take a step back and check that your business standards are adhered to and your productivity is at its maximum. The behavior of your team will play a key part in productivity, so ensure that their motivation levels stay high by using digital technologies to streamline their workload and increase their output. This applies to all levels of staff, from the latest smartphones for business managers to communicate with customers to a strong internet connection for warehouse staff so their PDIs work effectively, speeding up picking and delivery times.
Problem solve
In DNA of Customer Experience: How Emotions Drive Value, Colin Shaw highlighted the importance of creating an emotive response from your customers so they feel connected to your company rather than just serviced by you, developing long-term relationships that are harder to break. This connection can be strengthened using social media which gives you a 24/7 presence online that makes your business come across as more accessible. Use social media to solve problems by having staff members man your chat and media pages. By fixing the problem in a timely manner you can turn a negative into a positive, reinforcing a customer's loyalty to your business.