Click Here to Subscribe via iTunes
Click Here to Subscribe via RSS Feed (non-iTunes feed)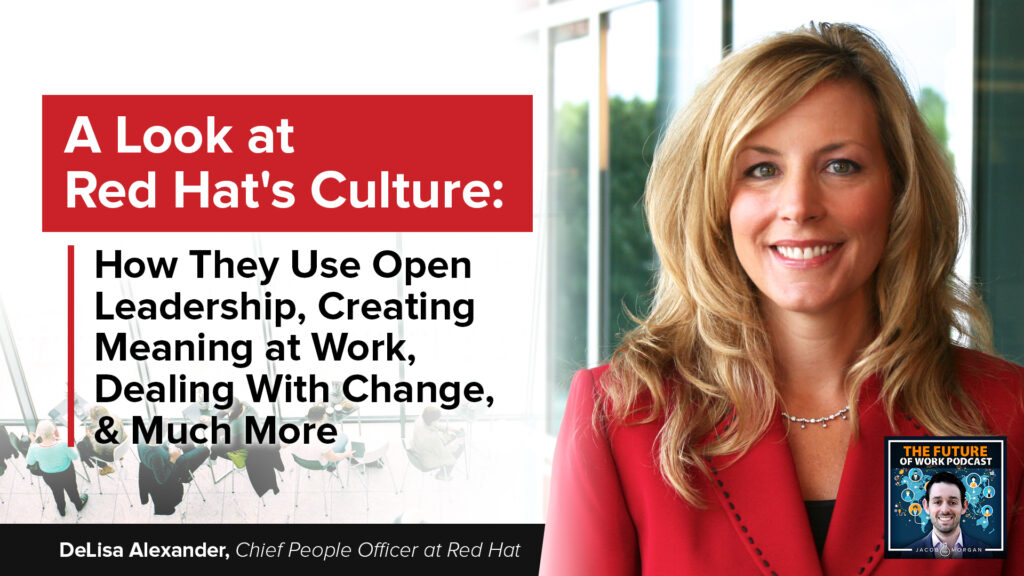 DeLisa Alexander is the Chief People Officer at Red Hat, a role she has held since March 2011. She is responsible for leading Red Hat's global Human Capital team, including Red Hat University College of Leadership and Management.
She joined Red Hat in 2001 and served in the office of General Counsel until 2006. In that role, DeLisa was responsible for equity and executive compensation and employment matters. Prior to Red Hat, she was associated with the law firm Kilpatrick Stockton where she focused on mergers, acquisitions, venture capital and licensing. DeLisa graduated with a BBA from James Madison University, holds an MBA from University of Baltimore, and earned her Juris Doctor from George Mason University.
Red Hat is a leading software company in the business of assembling open source components for the Linux operating system and related programs into a distribution package that can be ordered and implemented. They currently employ about 13,000 associates, with about 25% of the population working remotely. They have over 95 offices in 35 countries around the world.
Red Hat has been studying, implementing, and experimenting with a concept called open leadership and it has drastically changed how the company operates. They found that traditional, top down, hierarchical leadership did not work for their company and they knew they had to try something different.
What is open leadership? DeLisa says first of all, "They tend to have a growth mindset where they think everyone has something special to contribute. Everyone has something unique they can offer. And that a leader's role, whether it's a manager or a team lead or a technical lead their role is to act in an inclusive way. And a way that really brings out that individual's strengths and help them to contribute their unique talents."
Open leaders will also see untapped potential in all of their employees. They believe that everyone is capable of learning and growing, they understand that it is their role as a leader to create an atmosphere where employees can learn, grow, and stretch themselves.
Red Hat also believes that leaders don't necessarily have to be be managers of people. Anyone can be a leader. A leader is not defined by a title or position within the company, a leader is defined by their ability to influence others.
For organizations looking to implement the concept of open leadership DeLisa advises, "It's not a one size fits all. Open, is a continuum. So if you start from where you are and think about where you'd like to move, what I recommend always is understand the strengths of your organization, understand your organization's purpose, and really lean into the areas that are strengths for you that can help you to support that purpose more effectively by making some shifts. I always find that when you're trying to close a gap, it's much more difficult than leading into something that's your strength already."
What You Will Learn In This Episode:
●How DeLisa went from the legal field to the HR space
Big trends DeLisa is paying attention to
●DeLisa's view on Millennials
●A look at the culture at Red Hat
●How Red Hat used stories from their own employees to create their company's mission statement
●What open leadership is
Links From The Episode:
Red Hat
DeLisa Alexander On LinkedIn
The post A Look At Red Hat's Culture: How They Use Open Leadership, Creating Meaning At Work, Dealing With Change, & Much More appeared first on Jacob Morgan.