Social media channels such as Facebook, Twitter and Instagram have had a dramatic impact on the current business environment. Brands no longer have the luxury of controlling what they want potential customers to see or read about them as social media has empowered consumers to generate content which could affect the public perception of a brand, it has also given these consumers access to a global audience. This has facilitated a power shift from businesses to the consumer.
Social media has amplified the voice of the customers who can now share their pleasure or displeasure with millions of people all over the world. Although the power tilt is mostly in the favour of the customers, businesses can still capitalize on social media to improve their brand image & trustworthiness, engage with customers, support them and access valuable feedback. In this post, I will share 5 ways businesses can ensure their brands always project a positive image on social media.
#1. Be Present
We can all agree that social media it is here to stay, and it has turned into a vital tool for Customer Service and Marketing.  Every business should meet connect with customers on platforms of their choice, you cannot afford to be rigid about it. If your customers are on Twitter, Facebook, Instagram or any social media platform, your brand needs to have a presence there as well.
There good reasons why your brand should have a social media presence, your competitors already have a presence on these platforms, you have everything to lose if you expect your customers to conform to the telephone or email channels you provide.
#2. Listen
If you already have a good presence on social media, you need to know what people are saying about your brand. This makes it important for you to 'listen' and monitor the web for mentions of your brand.
It would be a herculean task for anyone to scour the web daily search for mentions, online apps and services like Google Alerts and Brand24 make it easy. You only need to indicate what keywords you'd like to monitor these could be your company's name or a specific product/service you offer. Whenever these keywords appear anywhere online you get a notification or alert from the service providers. This way you have better insights on what people are thinking or saying about your brand.
#3. Respond Quickly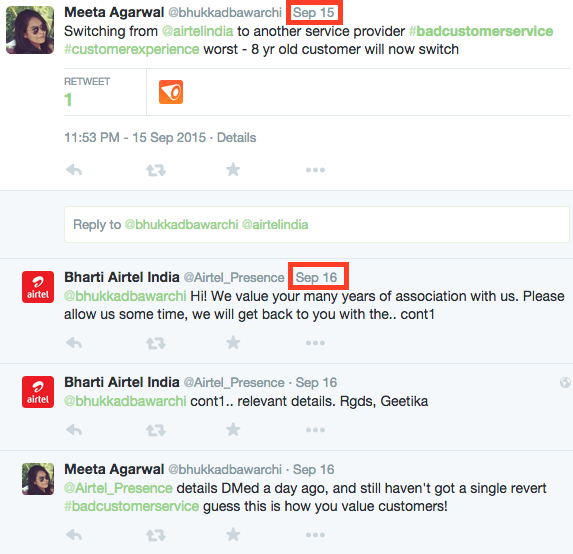 Usually when your office phone rings you answer it speedily and do your best to assist the caller. Treat your social media channels like your office telephone, when someone comments on your page or says something about your brand, you need to respond quickly and address the situation if need be.  The longer a comment sits without a response the more time it has to stew, decompose, and become more negative than initially intended, People expect to get a quick response when they post their comments or concerns on your social media channels. Strive hard to give that response within 1 hour.
You don't have to respond to every comment. Spam or rude comments from trolls don't deserve your attention but ensure you respond to questions, requests for support or honest feedback. Remember millions of people around the world can see these comments and some are watching to see how your brand reacts or responds to them. The goal is to ensure that you show everyone that you value your customers.
#4. Engage Your Fans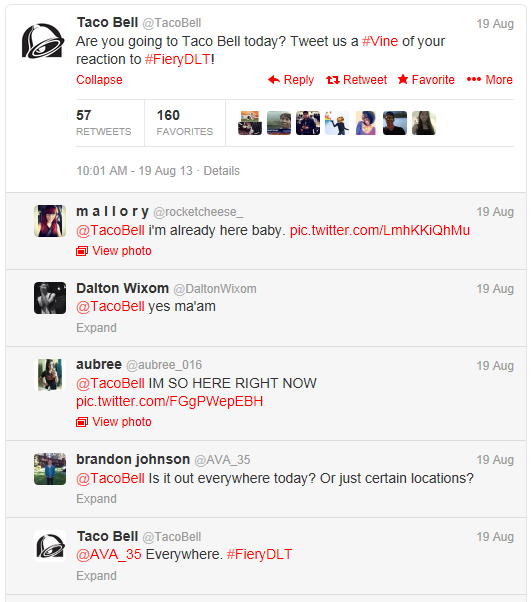 Social media is two-way communication, it important for a brand to develop relationships with customers on their channels. Don't allow your social media channels become reactive, your brand needs to be proactive in engaging fans. This is the best way to win "influencers" who will promote the business to their friends and contacts.
Engaging your fans is not about broadcasting adverts of your products and services, rather it's more about having interactions with them. You can do this by creating and sharing original content that would add value to the customers, posting games, trivia and contests, and even by asking questions or soliciting feedback.
#5. Manage Negative Feedback
No matter how good your products or services are, things are bound to go wrong. Sometimes these situations are beyond the control of your brand, but that won't stop customers from leaving negative reviews or comments on your social media channel.
How you handle such negative comments impacts on the perception of your brand online, which makes crucial that a brand avoids making these 3 mistakes when customers leave negative comments about them on social media. When you get a negative review, it would hurt, but don't take too personally.
Do your best to respond quickly to the issue – get in touch with such customers in private, and handle their complaints or grievances as you normally would. If it is satisfactorily managed or resolved, you politely ask the customer to make a comment on share an update so that everyone knows how it went.  You can go the extra mile by following up with the customer to ensure they are really satisfied with the resolution, this extra step can win earn the brand advocates and influencers who will engage and share your content with their followers.
---
Social media is here to stay and people will judge brands based on criteria like – response time, response tone, the customer's reaction, how the brand sorted out the issue and even content. It is important that businesses understand that their social profiles are an extension of the brand. It needs to nurtured and managed carefully to ensure a positive brand perception.
This article was originally published on cxservice360