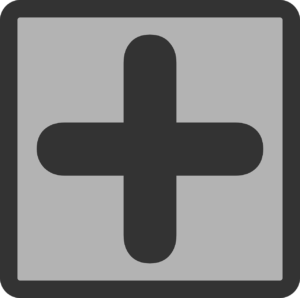 This article was originally published on the ICMI Blog on August 22, 2017. Click here to read the original post.
I have to admit; it's awfully cool to work at FCR, a company where we observe the support channel mix for dozens of different companies. As an outsourcer, about 60% of our support volume is still phone, with chat and email making up most of the other 40%. We have a small contingency of social media, SMS, and other messaging channels, like Facebook messenger in the mix.
One thing that's really easy to do as a customer service leader is to attend a webinar or read a blog about a hip, new support channel and immediately say, "We should be offering that support channel…" If that sentence ends with "…because everyone else is" let me stop you right there. Been there, done that. Here are five tips, most of which I've learned firsthand, that you should consider before adding your next support channel.
Tip 1: Start small and sustainable.
A number of our clients at FCR come to us still in very much the start-up phase of their development, offering only email support to their customers. In very young startups, company founders are often still involved in support. As they add more customers, they begin adding live channels — typically chat first followed by phone — when customers really start clamoring for a number to call.
There's certainly temptation to add all support channels at once, but there's real wisdom in starting with one channel and consistently hitting service level before adding the next one.
Tip 2: Group channels together with similar response expectations.
I recently shared a story about one client that added text messaging (SMS) as a support channel, and those messages were delivered to the support team in the ticketing system. The problem our agents encountered was that the expected response time for email was about an hour and the expectation for SMS was more like a minute. Customers were getting upset when it was taking an hour or more to respond to their SMS messages.
Support channels like SMS and Facebook Messenger have a real time expectation from customers and you'd be well served to treat them more like chats than email. Most modern messaging platforms allow you to group all of these together. While social media carries a similar expectation, I recommend using a separate, dedicated tool altogether for that channel.
Tip 3: Your agents can't multitask. Staff accordingly.
Several years ago when my team first started supporting customers on chat, I asked them to handle at least one chat while they spoke on the phone. I got significant pushback, but I persisted no less — that was until I tried to handle a chat and phone call at the same time myself. The results were disastrous, and from there on I never required this again. A good rule of thumb is to never put your agents in a position to handle separate live channels at once.
Here are a few configurations that typically work:
Agents that handle phone calls can do emails between calls provided that there's enough downtime.
Agents can handle two to three chat, Facebook Messenger, and SMS conversations at once given the delay in customers responding. If these are highly technical, two might be more reasonable. Also, dual monitors are recommended to help them keep the conversations organized.
Agents on messaging channels can do emails during their downtime.
One thing I've found is that the more you can allow your agents to focus on one channel at a time, the more effective and engaged they'll be, and the better you'll be at hitting SLA goals on each channel. Also, cross training them on multiple channels and allowing them to rotate around on different days is a great way to add healthy variety to their work.
Tip 4: Think about deflecting to less expensive channels.
When adding new support channels, don't be shocked if your boss balks when you ask for additional staff. It would be easy to assume that if you add chat support, your call or email volume might decrease, but this isn't always the case — especially if you're not hitting consistent service levels on your existing channels. This means you'll need more people to support the additional volume.
One strategy that can help is to try deflecting contacts from one channel to another. For example, phone support is more expensive than chat, especially considering that agents can handle more than one chat at a time. Companies like OneReach and Chatdesk offer the ability to add an option in your phone IVR for customers to move the conversation to a chat or SMS. This is a real savings you can track.
Tip 5: You already offer Social Media as a support channel whether you like it or not.
I hate to break it to you, but the moment your company set up their Facebook, Instagram, and Twitter accounts, they began offering social media as a support channel. Even before that, customers were already talking about brands. It's important that every company keep an eye on social media and take the time to respond to customers.
In many organizations, marketing owns social media, but as volume grows, they're going to need help from the support team to address customer issues. At a past job, my team actually worked with marketing to take over social media support. Our volume was still relatively low, so we were able to use an inexpensive solution like Hootsuite or Buffer. For high volume, you'll want to look at Sparkcentral, Conversocial, and the like.
Circling back, if "keeping up with the Joneses" factors at all into your decision to add a new support channel, I highly recommend running through these five tips. This ensures that your team is equipped to handle the channel well and your customers receive the level of support they expect and deserve.