Customers are constantly evolving and their behaviours has been significantly impacted on by the COVID-19 pandemic. Now more businesses are working hard to keep a pulse on their customers to better understand their needs. In doing this, they strategically reposition their operations, product, services as well as the processes to meet those needs.
Customer feedback surveys as pointed by the National Business Research Institute (2021) are a great tool for businesses to understand how customers feel about their products and services. However creating an awesome survey is one thing, and having the target particpants complete the survey is another.
Response rate is one of the biggest challenges in survey research. Having a good response rate is crucial for reliable results that can guide strategic decisions. Response rate is calculated by dividing the total number of people invited to participate in the survey by the number of people who completed the survey. The result is expressed as a percentage.

Survey response rates are an indicator of survey quality. A poor response rate can create sampling bias. (Sampling bias occurs when some members of a population are systematically more likely to be selected in a sample than others). An example of this is a study about health issues, by Choung et al., (2013) where participants with existing health issues had higher response rates compared to those who had none.
A good response rate is important to ensure your survey results are a good representative of your target sample audience. The next question you probably have on your mind is "what is the ideal survey response rate?"
The answer is not so straight forward, as response rates can be influenced by factors such as demography of participants and method of survey delivery.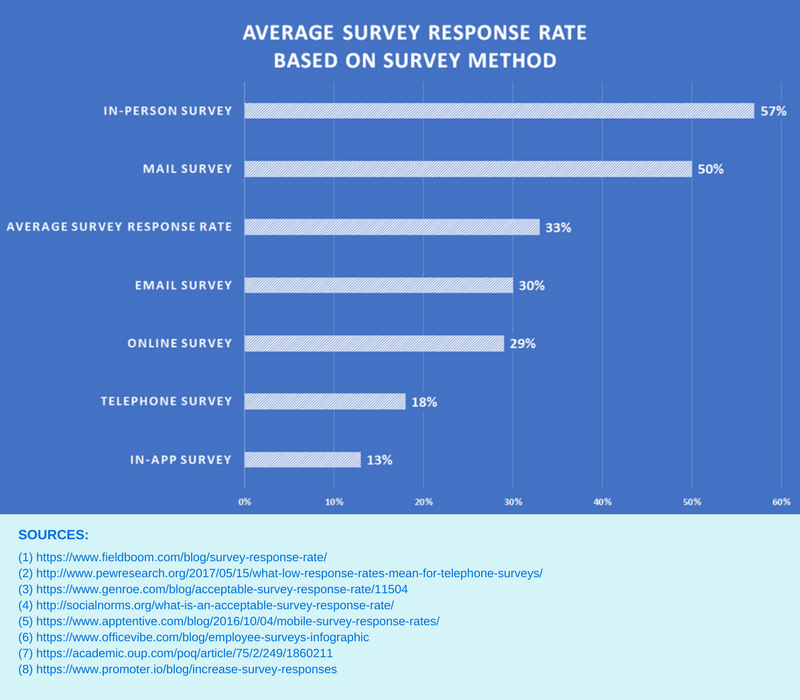 While it is almost impossible to achieve 100% response rates, a response rate above 50% is considered excellent. However, response rates between 5%-30% are far more typical.
In customer feedback surveys, response rates are also influenced by the relationship between the business and customer. Businesses with strong customer relationships will see survey response rates on the higher end of the range.

In this article I will be sharing 3 hacks that can help you maximize your survey response rates.
#1. Create a good survey experience
A good survey experience would increase both survey response and completion rates Key elements of this would include;
The survey invitation – The survey invite should be personalized and set the respondents expectation on what the survey is set to achieve. The survey invitation should also give respondents an idea of the survey duration.
Survey design – An attractive and user-friendly survey contributes to a great survey experience and minimizes survey dropouts. The design of the survey should be consistent with branding used by your organization.
Clear & Concise Questions – Ask clear and concise questions to avoid confusing participants and increasing survey fatique. Clarity in this case is essential to respondents as shown below.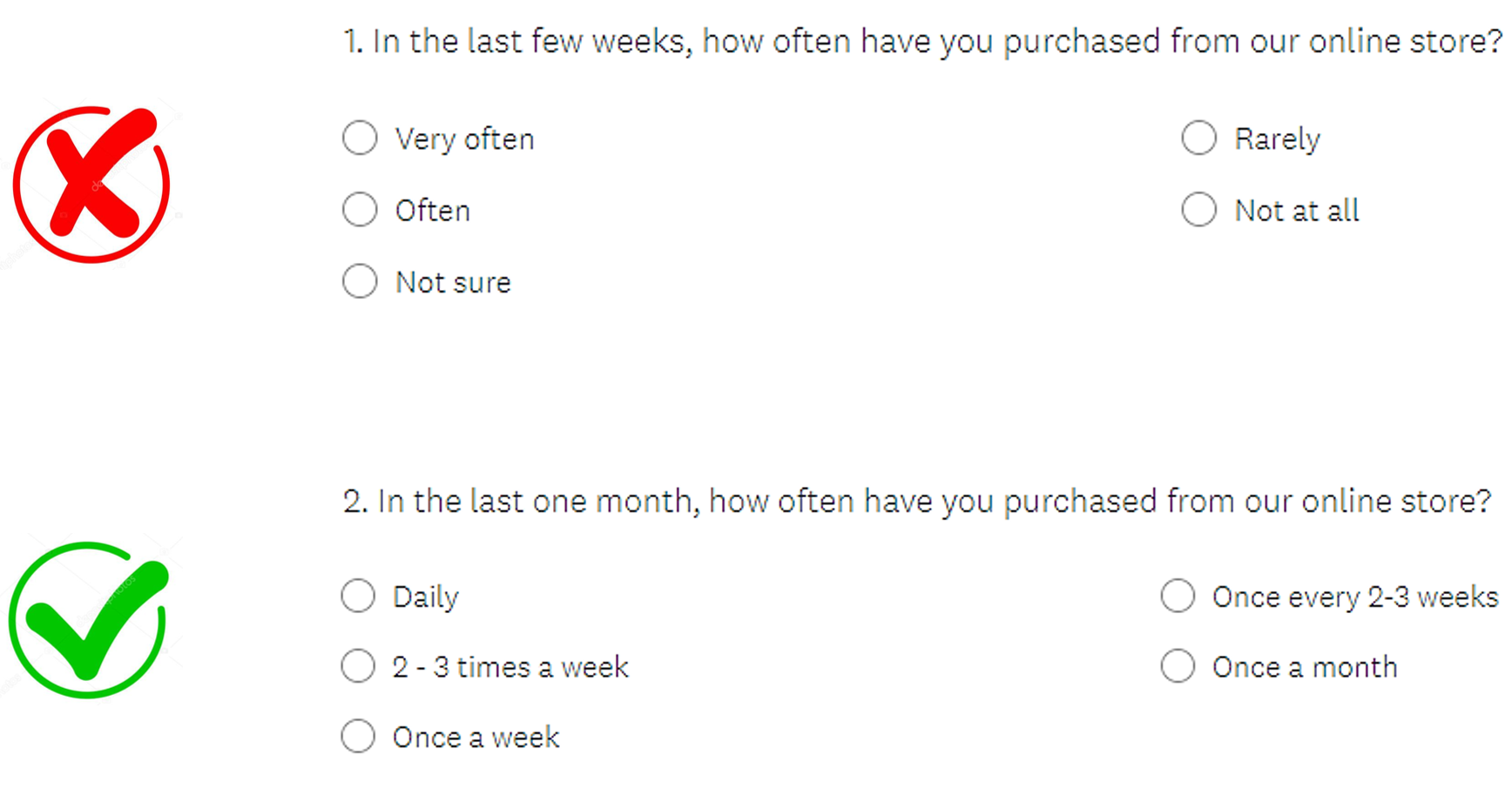 Mobile Friendly – Your survey tool of choice should be able to optimize your survey for mobile devices such as Smartphones, Tablets and Kindle devices. This ensures survey design elements such as text, formatting and buttons are not distorted, making it easy for participants to read, understand, and respond on their mobile devices.
#2. Use the right language
Ensure the survey invitation and questions are set up in the right language for your participants. This is especially applicable to multinational businesses whose customer base stretch across a vast linguistic demography.
The survey invitation and questions should be translated as necessary and sent to specific language groups to ensure higher response and completion rates.
#3. Send your survey as quickly as possible
Timing is very important in customer feedback surveys. It's important to deploy your surveys while interactions are still fresh in the customers' minds, so they can clearly recall the details. This increases their likelihood to participate in the survey as well as the accuracy of the feedback recieved.
For transactional/touchpoint surveys, a great rule of thumb is to send the survey to participants as soon as possible following their transaction/interaction. Ideally within 24 hours of the encounter. The faster you can deliver the survey, the more likely you are to get a response.
This article was originally published here