That philosophy is found in the phrase that Walt Disney started and everybody in the Disney Organization knows. It is called "Plusing the Show." Walt would say: "We have to keep plusing our show, if we ever lose them, meaning the guests, it will take us 10 years to get them back.
This is an excerpt from the podcast with Doug Lipp. Doug is a world-renowned speaker and acclaimed expert on customer service, leadership, change management and global competitiveness. Doug recently published a book, Disney U: How Disney University Develops the World's Most Engaged, Loyal, and Customer-Centric Employees.
About Disney U: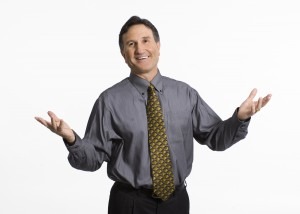 The Disney University, founded by Van France, trains the supporting cast that helps create the world-famous Disney Magic. Now, for the first time, the secrets of this exemplary institution are revealed. In Disney U, Doug Lipp examines how Van perpetuated Walt Disney's timeless company values and leadership lessons, creating a training and development dynasty. It contains never-before-told stories from numerous Disney legends. These pioneers share behind-the-scenes success stories of how they helped bring Walt Disney's dream to life.
Download Podcast: Click and choose options: Download this episode
or go to the Business901 iTunes Store.
Disney U reveals the heart of the Disney culture and describes the company's values and operational philosophies that support the iconic brand. Doug Lipp lays out 13 timeless lessons Disney has used to drive profits and growth worldwide for more than half a century.
Doug Lipp helped create the first international version of the Disney University, in Japan at Tokyo Disneyland, and then led the training team of the Disney University at the corporate headquarters of The Walt Disney Company, The Walt Disney Studios. He mentored under a number of Disney University visionaries, including the Disney University founder, Van France. Lipp consults with numerous Fortune 100 corporations and travels the world speaking about the lessons he learned at the Disney University.