What is an Alarm Signals?
As the name suggests, these are the reasons behind the dropping of your organic traffic. They are the notifications which let know about certain mistakes made by you which made your website rank went below. You may sometimes blame the professional SEO services provider for the same, but it's not their mistake; there are many such reasons behind dropped organic traffic. Those are the reasons which are not so dangerous and can be found easily, but they can be equally damaging. Moving on, I'll share seven such signals which you can keep in mind for your website.
Loss of indexed pages

At the time of providing a higher ranking, your site pages might have been given index page after crawling is done by Google. A drop of the organic traffic is caused due to loss of such indexed pages. Firstly, you need to find out which of the pages are deindexed. Majorly, if your site consists of few pages and they got de-indexed, your website will be blowing in the case of organic traffic. Worst is to get your landing page de-indexed. There can be no notification given by Google regarding this. You yourself have to find it out and get it solved.
Links lost
Losing any link can have an equal impact on the dropping of the organic traffic of your website. Hence even the backlinks which point your website are made temporarily unavailable, it can have an impact on the authority of your website, which will surely cause a drop in ranking. This is the process that won't be notified to you by Google. So you need to find it out on your own that which of your links can be lost. Once done, you can recover such backlinks with the help of professional tools such as Google Analytics and many other.
Technical SEO neglected

SEO, when neglected or is resulting negative, can highly affect your Google's Search Engine Results. While updating content in your site, you may lose the old content and this may end up neglecting the technical SEO fundamentals. SEO, whenever neglected can result into even more lower ranking than you possess. Ultimately, it results in less ranking and then dropping of the organic traffic.
Decreasing of Search Volume


While designing the content, you might have targeted the keyword with latest search volume in Google. But the keyword doesn't remain highlighted every year, hence if the search volume of the keyword used by you decreases, it can result in dropping of the organic traffic to your website. The search volume of keywords is the major factor for the organic traffic of the website.
Change in URL
One of the most important factors responsible for the dropping of the organic traffic is the change made in the URL of the website pages. If there are certain changes made in the website, there can be a decrease in the organic traffic of the website. So, always keep your URL seo-friendly and make optimum changes in the URL.
Change in Google's algorithms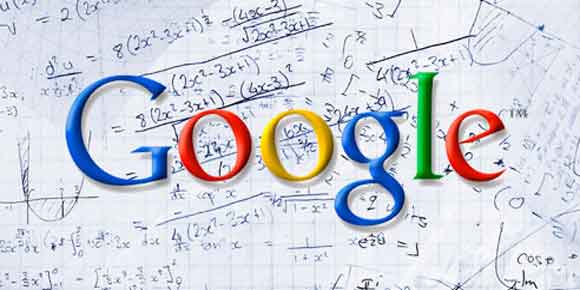 Google has no certain algorithm for ranking the website in Google Search Engine Results. It changes the algorithm within a particular period. So, if the algorithm gets changed and your website is found following the older algorithm or going against the present one, Google provides it with the penalty. With this penalty, the ranking is reduced which in turn can drop your organic traffic. Google may not notify you of the updates they make in their algorithms, you only need to find it out. Any brand can result into lower ranking if the algorithms changes all of a sudden, before few years, a well known e commerce website named eBay was penalized due to change in the Google's algorithm
Penalty of Going Against Google's Algorithm

After getting a higher ranking in Google Search Engine Result, if your website is found spamming, or going against Google's Algorithm, a penalty is given to it by Google which may be of providing it with a lower ranking or totally removing your website from Google Search Engine Results. Such penalties by Google can be highly harmful to you to maintain the traffic of the website. So be aware of the algorithms by Google, when doing any such spam.
Hence if you want your organic traffic to increase, keep these things in mind and keep your website updated in order to stay away from penalty.