The article was originally published on the ReviewTrackers blog.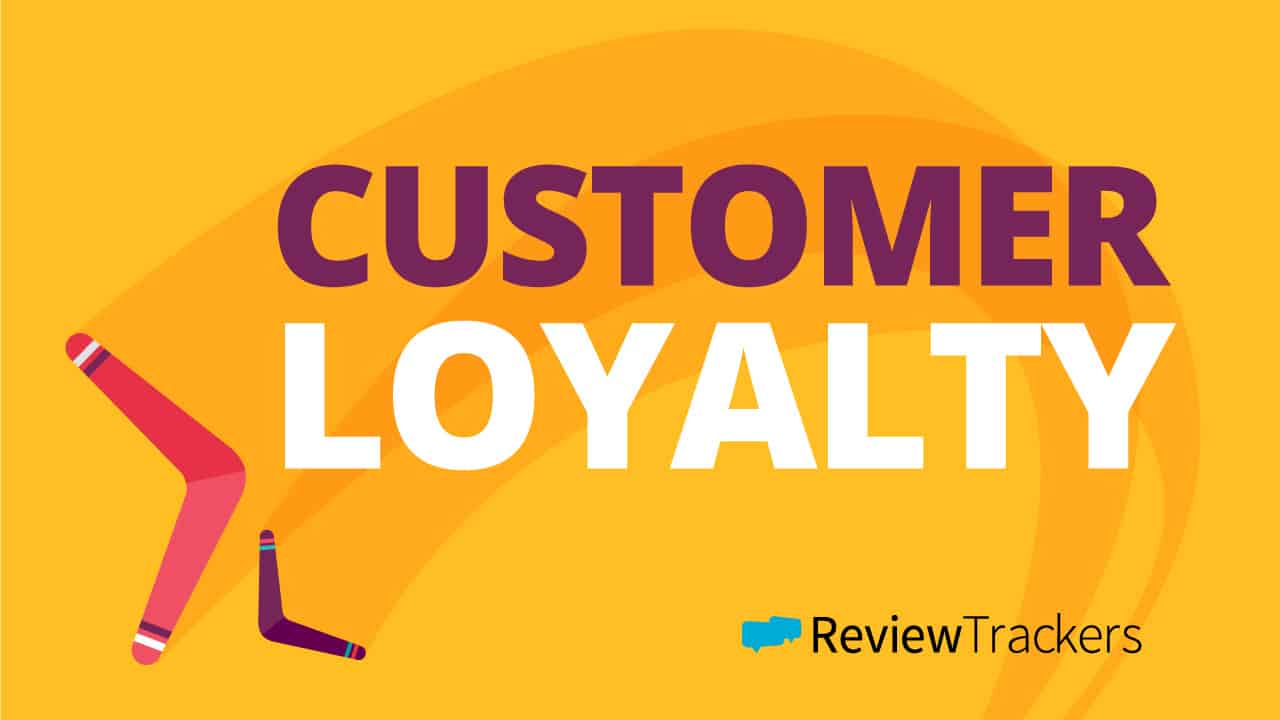 It's challenging for any business organization to drive customer loyalty and build the amount of customers who will remain dedicated to your business. Getting them to make the first purchase can be hard enough; convincing them to repeat a purchase and stay loyal is a totally different animal.
Here are four simple ways to boost customer loyalty:
1. Improve the customer experience
This year, 89 percent of companies expect to compete based on the customer experience, according to a Gartner study. This was discovered in 2014, and by the year 2020, customers will have access to many types of technology. This boost in technology will cause high expectations of your business' customer experience.
But don't wait until 2020 to start improving your business' customer experience. Use customer feedback to your advantage by analyzing reviews. Improve operations, menu items, service or products based on what customers are saying online.
Starbucks is a good example of building successful customer loyalty. The brand created a unique customer experience and also added mobile technology to that experience, giving customers the option to pay with their phone. In 2015, Starbucks introduced pre-ordering.
2. Modify your loyalty program or don't have one at all
No matter what you hear about loyalty programs being out-of-date, there's still a need to implement some type of loyalty program, and maybe the program is not a program at all. If you have a business that consumers do not see often, like a one-of-a-kind food truck, then not having a loyalty program might be your best option.
On the contrary, consumers are enrolling in customer loyalty programs now more than ever, according to a study by Bond Brand Loyalty. One-third of customers said they would not be loyal to a brand if it did not have some type of loyalty program, according to a survey of more than 10,000 consumers.
If you own a business where the competition of your product or service is fierce, then creating a loyalty program might provide more incentive for people to come back. Do not just blindly make a loyalty program. Make sure you promote it so customers know that it exists. Set specific goals for your loyalty program and make sure you are using customer feedback to decide on the right program for your business.
3. Use online reviews & customer feedback to your advantage
One could argue that living in today's world is a gift to the business owner. You just need the right tools. You have the opportunity to see your customers' thoughts in one place – on online review sites – and with their feedback, you can improve your business.
Analyze reviews to understand if customer expectations are being met. Learn why a customer might be loyal to the brand. Maybe it's the way your staff interacts with them, or the quality of food you bring to the table. Customer feedback will help you understand changes you need to make or what aspects of your business customers are enjoying most.
4. Use the Net Promoter Score to measure loyalty
The Net Promoter Score is a survey based on a simple question that you ask your customers: How likely is it that you would recommend Company X (or Product X) to a friend or colleague? The NPS is an index by which customers can rate their customer satisfaction and loyalty.
It really isn't too difficult to learn how to calculate NPS score.
The customers who respond to the question will provide an answer of one through ten, with ten being most likely to recommend your business and zero not likely at all.
Customers will fall into the category if promoters (9-10), neutrals (7-8) detractors (0-6). Promoters are the customers who will keep coming back, and they are loyal to your business. Neutral customers are passive – they might come back or choose the competition instead, and it's important you try and hold onto these customers. Neutral customers are the people who might leave your business if one of your competitors has a better deal. Detractors are the customers who simply did like the experience at your business.
Improve customer loyalty this year and use online reviews and customer feedback to your advantage.