This article is the second one in the series titled "Getting Started With "Real" Customer Experience in Your Organization". In the first article, we talked about what truly is Customer Experience and how is it different from existing programs on customer management.
Now, I'll share some trade secrets on 'Where to start, if you want to drive Customer Experience (CX) in your organization?" Broadly, I suggest you keep practical aspects of rolling any organization-wide initiative in mind while rolling out Customer Experience. Most often, reading an inspirational book on Customer Experience success stories of Disney, Ritz Carlton, etc evokes actions which loose momentum in few weeks. Its recommended to start humble and scale up as you go. I want you to consider the following points when it comes to Customer Experience (CX) deployment:
Every employee in the organization (customer facing & non-customer facing), immaterial of level have a role to play in CX journey.
If you want significant improvement, then existing processes & practices have to be challenged. It has to go beyond skin-deep.
You should be open to revisiting many policies (from HR to Finance) to rewire the organization
New technology tools may also be needed
People may not only need up skilling but also change their attitudes and that is in your remit.
This is not to scare you, but to let you know that your efforts have to be prioritized and organized to make sure you get maximum ROI. We all have limited resources, however big we are, so we better use them aptly. For example, many organizations spend elaborate time and effort in crafting a Customer Covenant or mission statement and doing a grand launch. I don't how many employees actually connect with that statement, leaving the CEO and the person who has drafted it:-)
Here's the best way to go about when it comes to CX deployment. Use these 4 stages: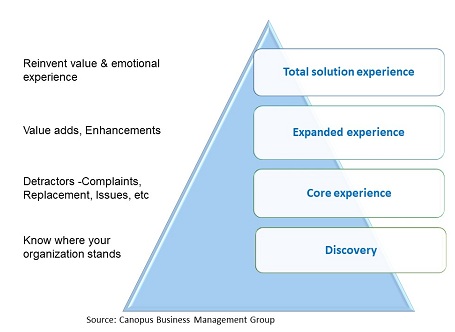 1. Discovery
Instead of trying to put your hands into everything, find out which areas of your business require immediate attention. If you are a start-up with no existing offering, then this step can be foregone. For an organization with existing products/services, processes and customers, there may be some Plus & Deltas. Knowing them will help you in diverting resources to areas that need them the most. There is a quick self-assessment that you can do. There's a saying in Tamil (Indian Language) that goes something like this, "For a crow, its chicks are golden chicks, however ugly they are". So be sure your self-assessment isn't biased. Alternatively you can commission a formal assessment that covers aspects such as Leadership Commitment, People Practices, Employee Attitudes, Employee Skills, Customer Management Practices and Customer Experience Business Culture. Second important aspect of discovery is on-boarding of the leadership team. Get them up to speed on current state, market practices and engage them so that there is a innate commitment to the cause.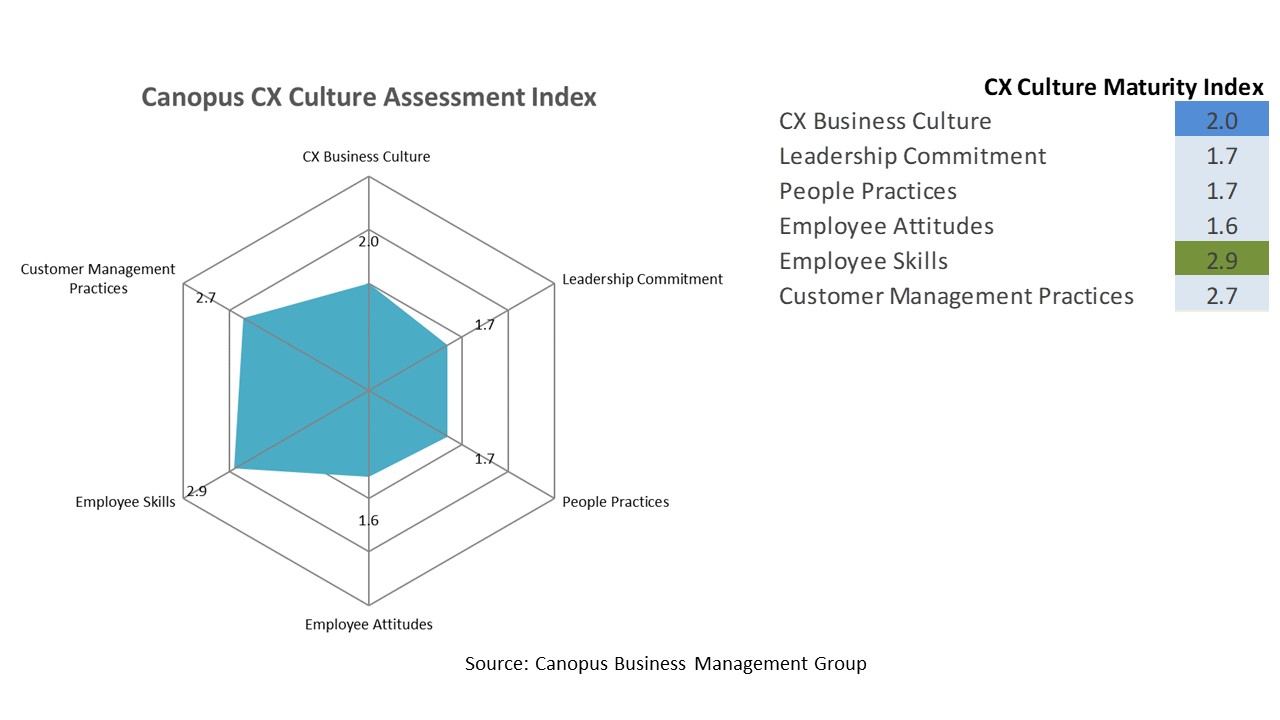 2. Core Experience
Based on the assessment, aim to first address the core experience issues. Core experience relates to those aspects that are fundamental to your customers. You can call them the 'Must-bes". They can include customer communication, product/service functionality, processes, professional etiquette of employees, company policies & product knowledge among employees, tools needed by employees to do their job, basic performance metrics of customer management process, etc. Even large corporations have issues in this area. Never aim to delight your customers, when core experience is broken. You should address them by involving the teams down the line and using a structured framework. To know which ones to address first, you may need to reach out to customers, in addition to assessment.
Here's an example. Currently, in India all debit cards are being re-issued as chip-based cards for additional security cover. As a customer, have you received any written and verbal communication from your bank that is proactive, not misleading, inaccurate, inadequate or inconsistent? If no, then your bank needs to fix its core experience, however big and famous it is.
Trade Secret:
A one-time fix of all the communication is not the trade secret. Within weeks there would be new communication material in another part of business that is misleading. In fact, it is to address the problem at the system level. Who drafts the communication, Who approves the communication, Who peculates it to others, Who is authorized to change it, Who audits adherence, How feedback flows back? etc.
3. Expanded Experience
Now that you have ironed out the most important core experience issues, next is to focus on areas where you can provide expanded experience to your customers. These are aspects which give customers more convenience, more value for money, a refreshing feel, etc. Usually these are value adds and enhancements to the existing product or service.
For example, if the bank had offered the customers a facility to order for chip based cards at their convenience, decide where to collect it and facility to track its transit status, that is providing an expanded experience. As a customer, you may not want the card to returned due to door lock.
Such expanded experience, has to be engineered. So it needs a structured approach and technology enablement. Problem solving frameworks such as Six Sigma, Agile, Design Thinking can be helpful.
Trade Secret:
Never over do this and blow up your budget. Keep it to few. Find out what the competition is doing, understand what's working and what's not, find out what customers like and dis-like. Aim to create capabilities in technology and people that can be replicated for other similar scenarios.
4. Re-invented Experience
Theoretically, re-inventing the experience has nothing to do with the first three steps. You could just go to the drawing board and craft out a new way of adding value to your customers. Practically, to be able to do that, your organization has to be mature (people, process, technology and finance) and you need to understand customers intimately. Re-inventing the experience involves functional and emotional value proposition.
For example, live video calling in vernacular languages, can be a game changer for rural banking customers. That's my guess, but actually it might not be! That leads us to the trade secret.
Trade Secret:
Be choosy about what you want to reinvent and why you want to do that (Business Case). Use complex problem solving tools such as Design Thinking to ensure a low failure rate. And the second secret is not to do this in your core product or service. Take one which has high market potential and low-to-medium contribution to your top line. Near touch the live wire.
Hope this gives a good idea of where to start and how to progress up the Customer Experience(CX) ladder. There may be other aspects such as which projects to work on, how to run those projects, what to train people on and what technology to select, etc. These are aspects that vary from one organization to another & hence I'm going to take that offline