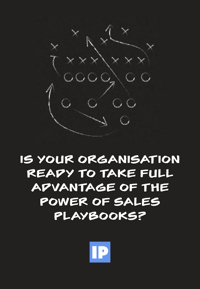 If my recent experience is anything to go by, sales playbooks have overtaken sales analytics as 2017's "must do" sales performance improvement initiative. It's not hard to see why. CEOs and sales leaders are frustrated that – despite all their investments in CRM and sales training – there remains a significant and persistent performance gap between their top sales people and the rest.
Now, some of the difference can be attributed to the fact that many top performers display a set of personal attitudes and attributes that are missing in many other sales people. But that's far from the only (or even the main) explanation – much of the difference is actually down to learned behaviours – behaviours that their colleagues can copy.
Free Trial: NPS® Software
Collect and act on NPS-powered customer feedback in real time to deliver amazing customer experiences at every brand touchpoint. By closing the customer feedback loop with NPS, you will grow revenue, retain more customers, and evolve your business in the process. Try it free.
And it's this discovery that has sparked a wave of interest in sales playbooks and in the technologies that support them. But – just as everybody ought to have learned with CRM – simply throwing technology will not by itself solve the problem…
It's probably best to think of any sales playbook technology merely as a convenient container for the accumulated wisdom of your sales organisation. And, of course, as with so much else, it's the content that matters. All the technology can do is to make it easy to consume.
So what are the essential elements of a great sales playbook? I think we need to take the basics as given – all the product presentations, data sheets, case studies and other collateral produced by your product marketing and marketing communications teams. Granted, it's an essential foundation, but it's not going to seriously move the sales performance needle.
To be truly effective, your sales playbook needs to guide every sales person in the winning habits and hard-won experiences of your top performing sales people. Your playbook needs to be much more about how to sell than what to sell.
Every situation is different. But here are my top ten recommendations for the essential elements of a truly effective sales playbook:
Those are my top 10. Yours may vary a little – but the essential elements are defined above.
The specific capabilities of your playbook technology platform only matter once you've assembled enough compelling content to make it a "must use" resource for your sales people. Having a great platform is no substitute for having great content.
But once you've reached that critical mass, the ability of your chosen platform to deliver the appropriate information whenever and wherever it is needed becomes a critical consideration.
So – is your organisation ready to take full advantages of the (potential) power of sales playbooks? I suggest you download this 10-point check-list (there are no forms to fill in), and then drop me a line to let me know how well you believe you've done…